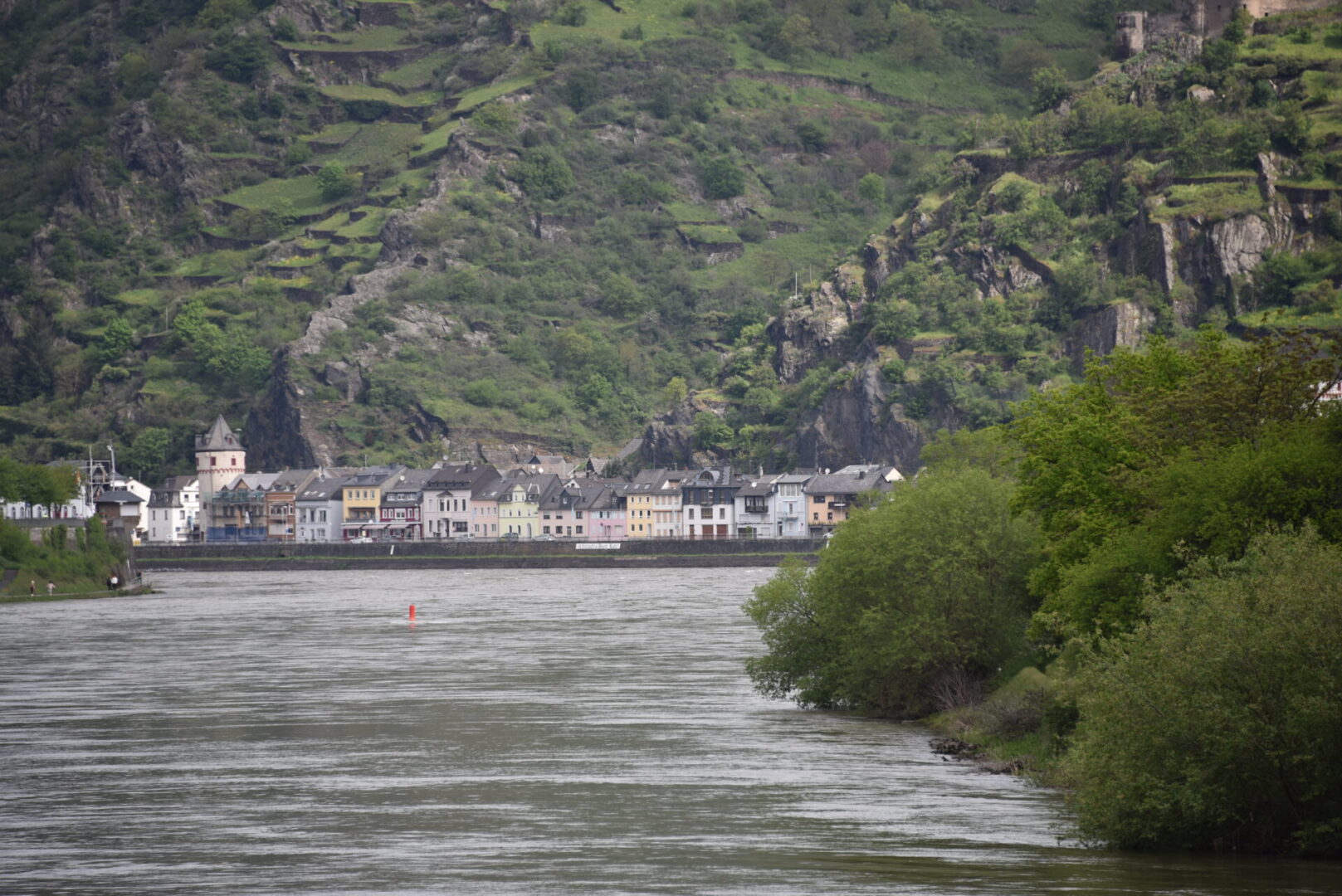 Many of you know how much I love to travel. I love seeing new things, walking old paths, envisioning life back when, and experiencing the impact of history. I especially enjoy doing it with others, so it was a huge blessing to embark on our first-ever sisters-only-and-their-husbands cruise. Meet Elaine/George Mizzell and Nancy/Henry Nunnelley. My older sister Elaine got us a great deal to cruise the Rhine River.
I thought it would be fun to give you a few highlights and insights from our trip. So sit back, prop your feet up, grab a drink, and enjoy some light reading. Who knows? I might inspire you, and you might learn something in the process.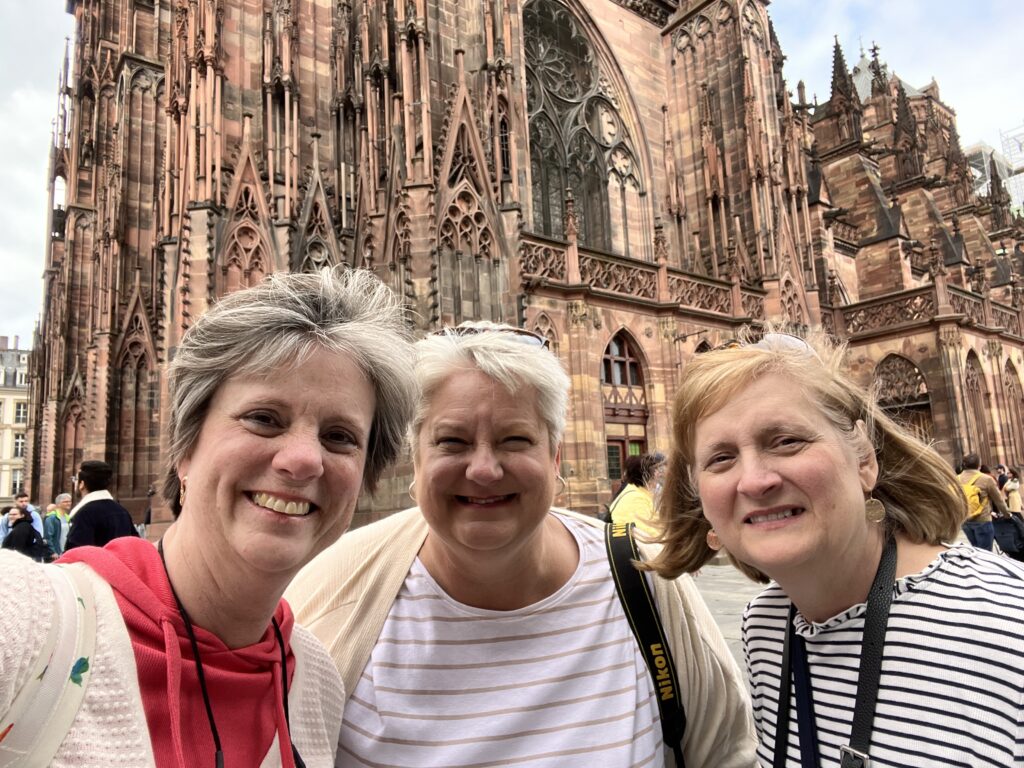 Our starting point was Basel, Switzerland. This was my first time in Switzerland, so I was disappointed I didn't get a stamp on my passport. (We got stamped in Paris instead.) Nonetheless, I learned that this Swiss city is the third-largest in Switzerland. I think Mr. Clean had just come through. Everything was spic and span. Basel is important to the pharmaceutical industry. Sixty-five companies operate out of Basel. I had heard of many of them from laboratory kits and reagents I used during my laboratory career.
We saw many fountains and were invited to drink from them. I was hesitant, but Elaine twisted my arm. I especially liked how each fountain had a water bowl for animals. Europeans love their animals. They take them everywhere they go – restaurants, bistros, shopping. And the animals are so well-behaved. One guide said they are socialized at an early age. I never saw any strays. If only Americans would be so kind to their four-legged friends.
The Black Forest was our next stop, with its foggy intrigue and mysterious cuckoos. The dreariness and rain added to the mystique. But I wasn't going to miss stepping into Hansel and Gretel's woods, where children were made into gingerbread! The folktales originated from the Romans, who could never settle in the territory due to animosity from the locals. The Romans gave the forest a "black mark" and spread tales about little demons jumping from the trees and stealing things. The "demons" were red squirrels!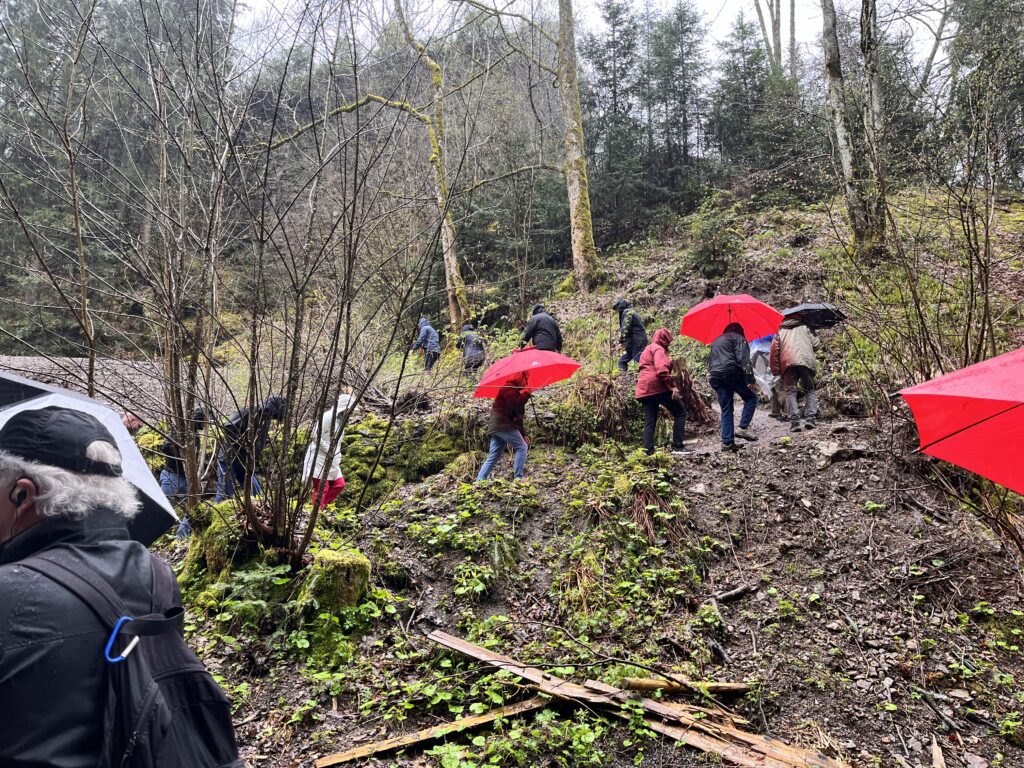 The Grimm brothers took advantage of the hoopla and preserved the folklore of the Black Forest as part of the German national culture. By the way, cuckoo birds really do reside in the forest, so many cuckoo clocks were available for purchase.
An interesting story about the wild boar that have overpopulated the forest due to large litters and frequent births. The boar can be radioactive! You see, they love to eat mushrooms, and mushrooms absorb radiation. Radioactivity was blown into the area from Chernobyl. Because the boar love mushrooms, they must be checked for radioactivity when killed. Don't guess you'd want to eat that bacon, huh?
It may have been raining, but I enjoyed the Black Forest while my husband stayed behind and enjoyed a slice of Black Forest cake with coffee.
Seems we voyagers hit harvest time for white asparagus. Since I'm all about eating the stalky shoot, I was delighted to see some on my plate at dinner. We learned that the white color results from being grown under plastic. Without sunlight for photosynthesis, the asparagus cannot turn green. Cool!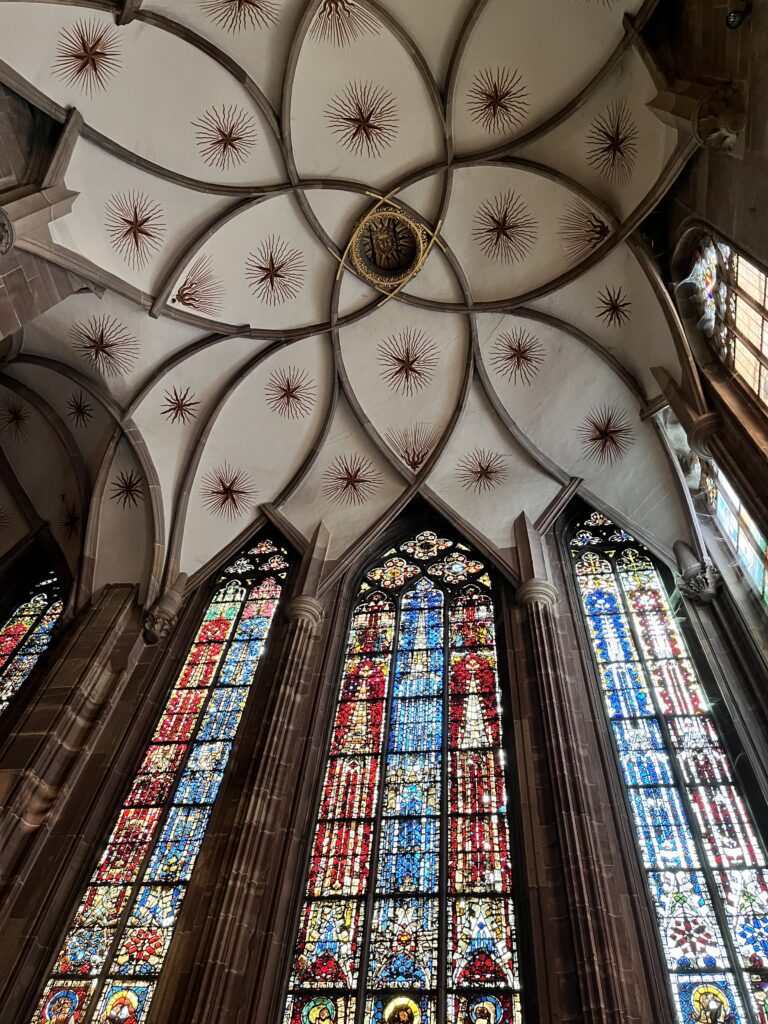 On to Strasbourg, France, a city over 2,000 years old. Neighborhood streets are lined with ugly pruned Platanus trees. The trees are nesting places for storks, whom the French consider their mascot. And there are lots of them. The storks build their nests of sticks right on top of the nubby branches. Quite fascinating, really.
Strasbourg is proud of its cobblestone streets with canals, picturesque half-timbered houses, and flowers. Notre Dame Cathedral soon made a towering appearance with its spiraling Gothic structure built to prevent snow build-up. The intricacy of the architecture was indeed a marvel, as was the inside. The working astronomical clock built in 1840, modeled after the 1352 version, was no less phenomenal.
At noon the bells began to chime and played for ten more minutes. I loved their boldness and lack of melody.
Speyer, Germany, was next with another grand cathedral. Of course, the organs are always an enigma to me, with their ranks of huge pipes exposed in elaborate casings. Speyer claims fame to being the location where the religious revolution of "Protestantism" came from, stemming from Martin Luther's 95 Theses. A letter of protest was signed demanding religious liberty.
Leaving Speyer, we traveled down the Rhine viewing scenic landscapes, manicured vineyards, and twenty castles, of which we visited one. Parky and I especially enjoyed a bicycle tour of Cologne, Germany. I am proud to say that I made it up Heart Attack Hill.
So many fun things I don't have time to elaborate on, like dancing cows or the Rednecks from Alabama music contest. While many blessings were tucked inside new places and fun sights, I'll most remember the laughter and joy of sharing dedicated time with my two sisters. And if you are wondering how our 92-year-old mother fared, she did great. We checked on her regularly and made appropriate arrangements in our absence for her care. To view some of my photos, check out my Facebook.
Ewe R Blessed Ministries / Karen O. Allen