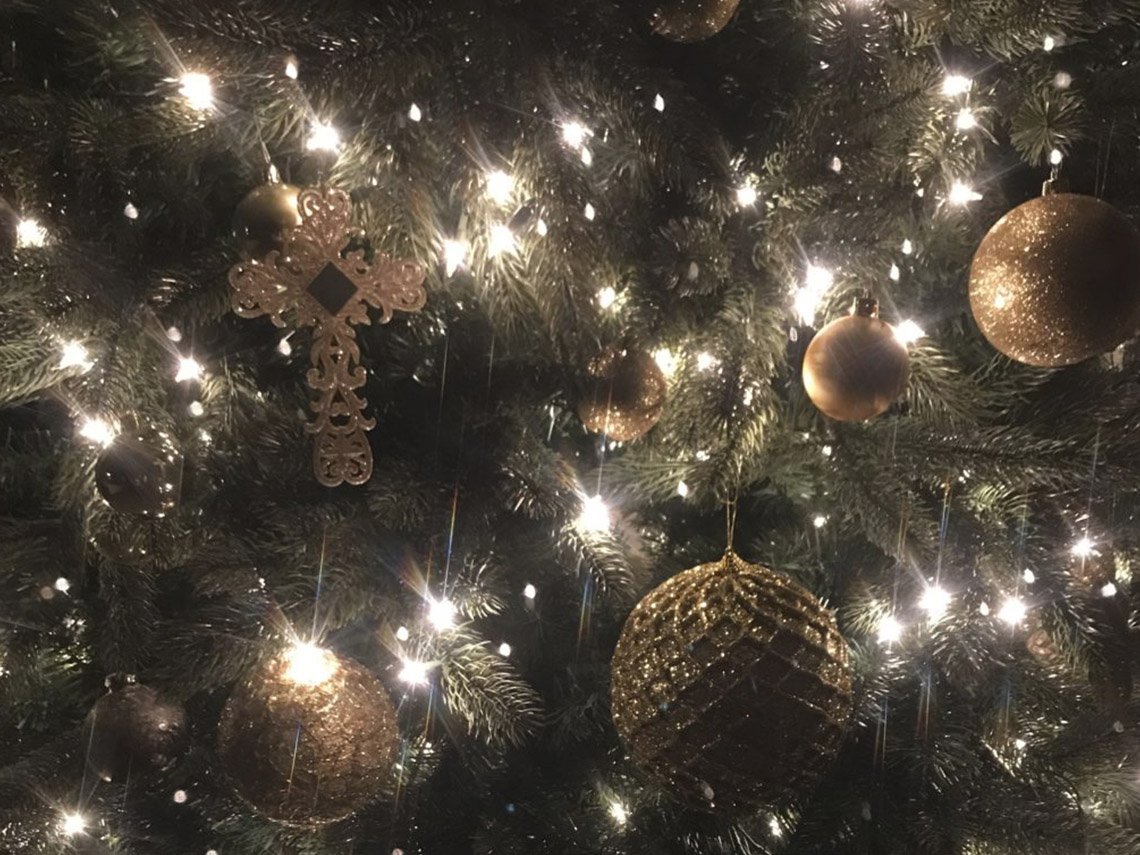 A CHRISTMAS PRESENT FROM ME TO ME
Ah, it's Christmastime – a time when the winter weather in Birmingham, AL is typically not so cold that heavy coats find their way out of the closet. The leaves in the yard have been picked up one more time to accommodate the Christmas lights and outside decorations. The neighborhood comes alive at night with a friendly smile through twinkling lights, blow-up Santas, and nativity scenes. I love driving down Meadow Brook Road at Christmastime. There's a feeling of joy that's just not there other times of the
year.
One of the most joyous activities of Christmas for me is the gathering of families to share a meal and exchange gifts. I'm one of "those†people who shop year-round for Christmas gifts. (It also eases the budget especially when the item is on sale.) Unfortunately, however, I've discovered an annoying trend when Christmas shopping for others. I find too many gifts for me! It happens every single year. So . . . in keeping with my annoying Christmas tradition, I am gifting myself with something I've wanted for a long time. I've dreamed about it, lost sleep over, collected information regarding it, and toyed with its possibilities. It costs very little and its true worth is yet to be determined. So what is this gift to me from me? This blog! This dreamed-about, forever-forthcoming, much-anticipated Ewe R Blessed blog.
I'm excited about my Christmas present and want to thank you for opening it and sharing in its joy with me. I decided this Christmas was the time to step out and trust God's direction to lead me onward and connect with others who were likeminded and enjoy the richness and joy of God's blessings in all circumstances. That's the essence of what this blog is about – the blessings of God, where we find them, how we find them, remembering them, and discovering them in hidden and unexpected places.
Ewe R Blessed blog hopes to appeal to readers who not only celebrate the blessings of God but to those who need encouragement and help relocating those blessings. I'm the first to admit it. When I encounter adversity, it's hard to think about blessings. That's why there is a special section dedicated to cancer survivors and co-survivors or anyone with a chronic health condition. Throughout my cancer journey, God used the analogy of sheep to teach me many lessons. My desire is to pass on those lessons to you in hopes that they be of benefit.
My blog won't be too lengthy, too frequent, or too heavy. Who has time for that? I sincerely look forward to what God has in store for us through this blog and how He will find ways to remind us that we are indeed blessed.
Ewe R Blessed Ministries / Karen O. Allen