"But I count my life of no value to myself, so that I may finish my course and the ministry I received from the Lord Jesus, to testify to the gospel of God's grace." Acts 20:24
Ever since I was in the second grade when I begged my Mama to let me take piano lessons, I've been playing an instrument. That's over 50 years! My instrument playing has primarily been on keyboards but at the advice of my piano teacher, I also learned how to play the viola. I've even been known to strum a ukulele and dulcimer. I never wanted to make music a life-sustaining career, but I did want to use it as a supportive way to enhance my musical interests and to glorify God.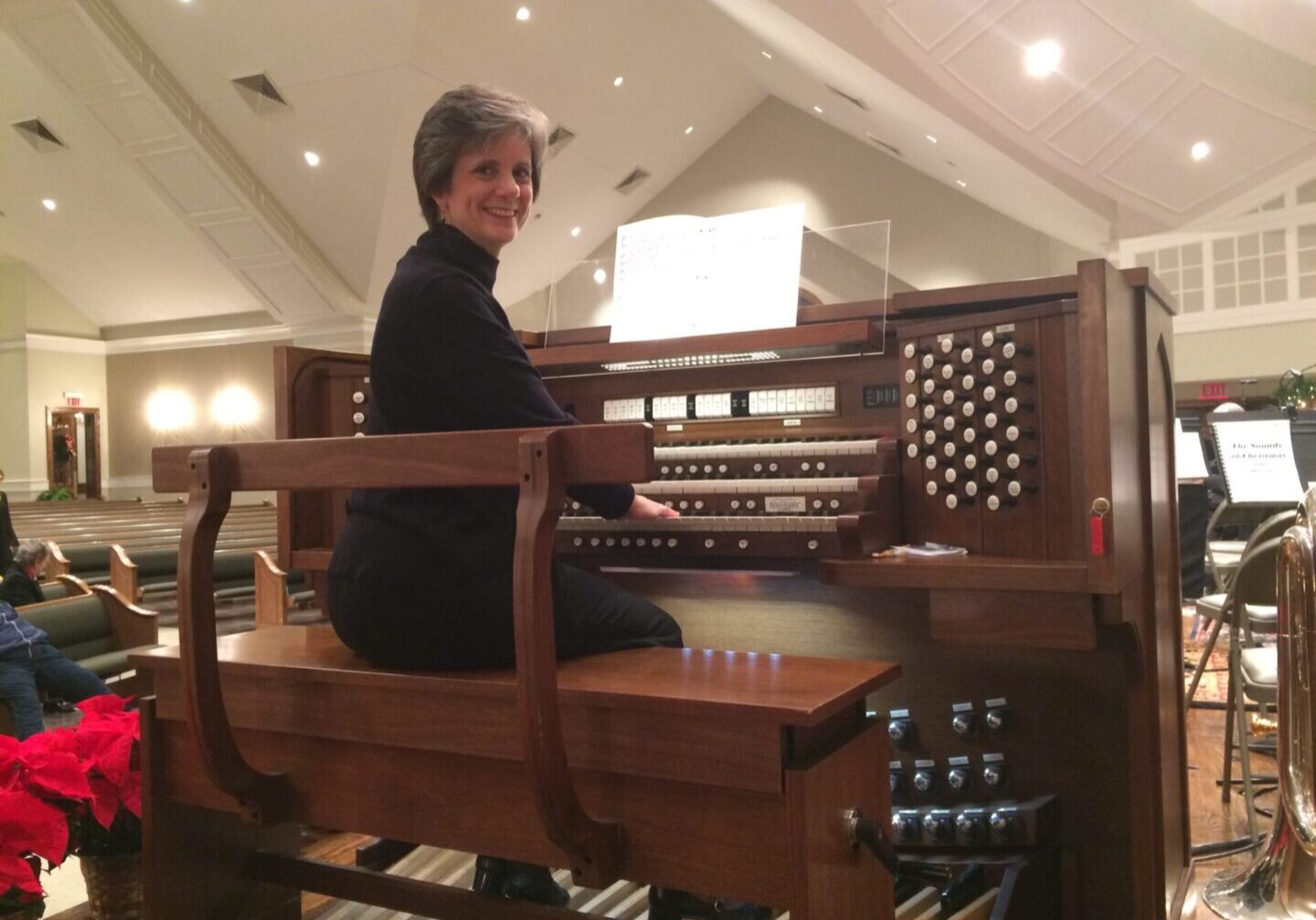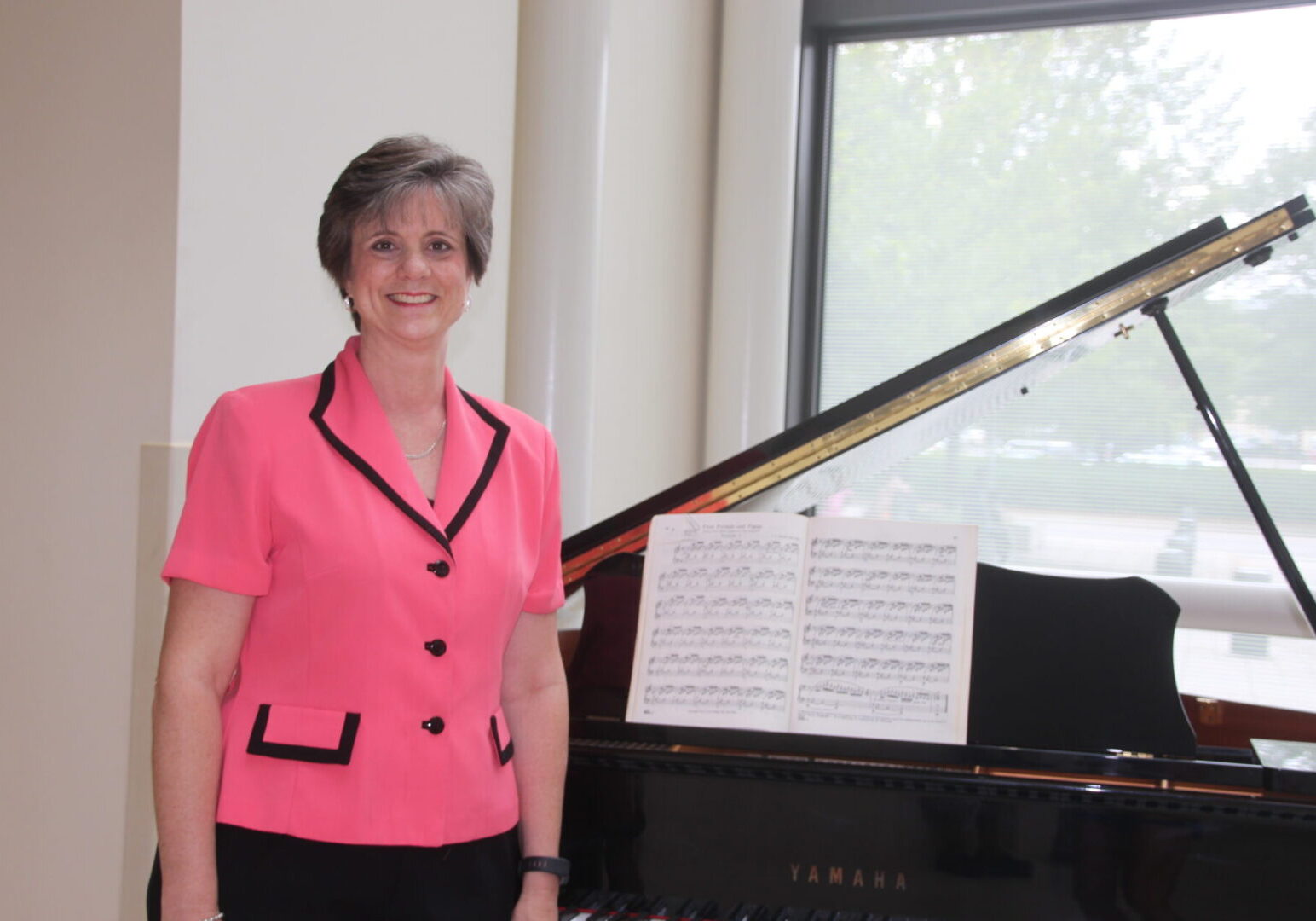 I learned at an early age to be a choral accompanist for churches and choirs and have maintained and improved that skill to this day. My love for the piano broadened in junior high school when I decided to take advantage of my Minister of Music's offer to teach me how to play the organ. Those three free lessons have never served me better! At one point in my youth I was playing for a small Episcopal church, a Presbyterian church, and my own church, a Baptist church. Throughout the following decades, I mostly served as a substitute organist and pianist in churches, as a volunteer within the area of music therapy, and for special events. Today I am proud to be serving the Lord as an organist at Meadow Brook Baptist Church.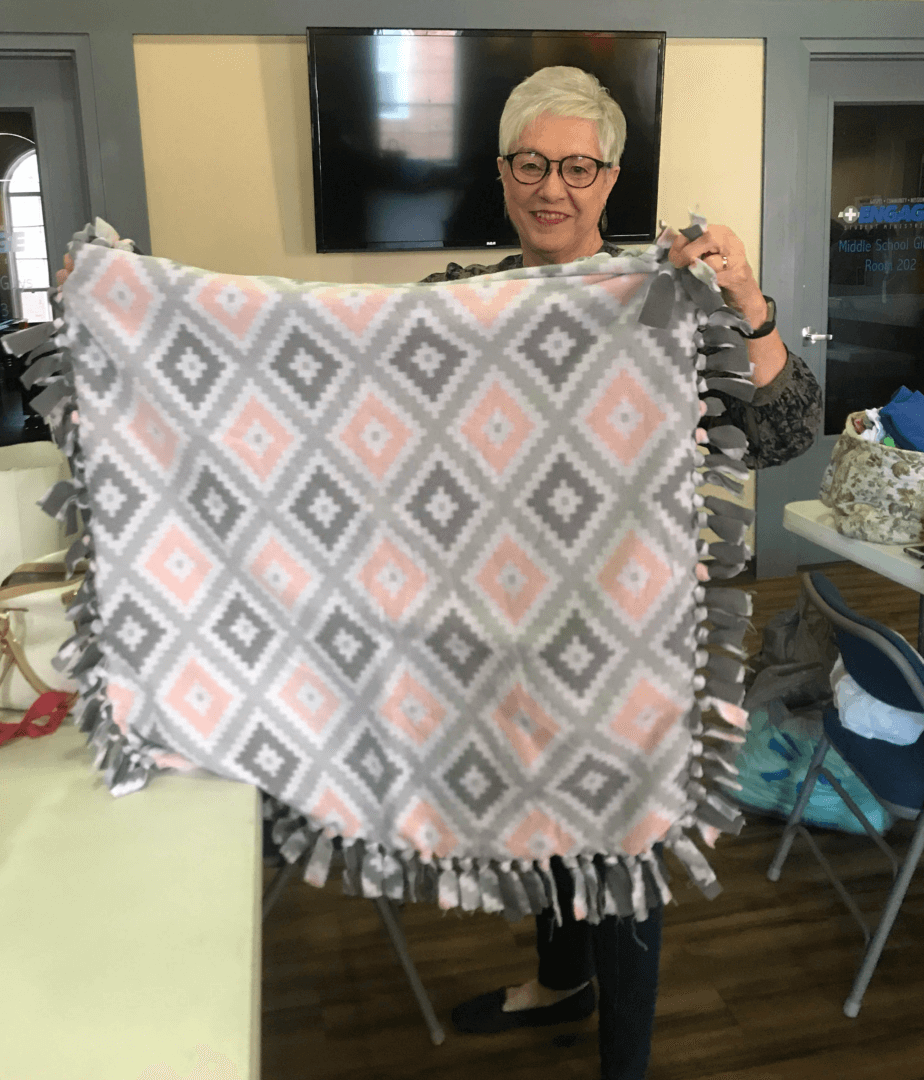 "How beautiful on the mountains are the feet of those who bring good news, who proclaim peace, who bring good tidings, who proclaim salvation, who say to Zion, 'Your God reigns!'" (Isaiah 52:7) Mission work in the name of God has gained significant importance to me. Mission work has both a direct and an indirect force behind its success. Direct involvement incorporates actually going, doing, and ministering in a location apart from your usual environment (although please don't misinterpret that to mean that one's own home cannot be a vital mission field). Indirect mission work incorporates support for those directly involved to carry out the goals of the work to be accomplished. This is where the Women on Mission come into play.
The Women on Mission is a volunteer group of mission-minded women in my church for which I am a part that engage in hands-on projects. Our crafted items are sent with participants on short-term mission trips. Projects have included such things as tied fleece blankets for children and adults, sewn masks for healthcare precautions, handmade pillowcases, jump ropes made out of old tee shirts, pencils with scriptures, and back packs filled with supplies for kids going back to school. Countries having been impacted by our team of women include Moldova, Honduras, Ecuador, Dominican Republic, Guatemala, and the United States.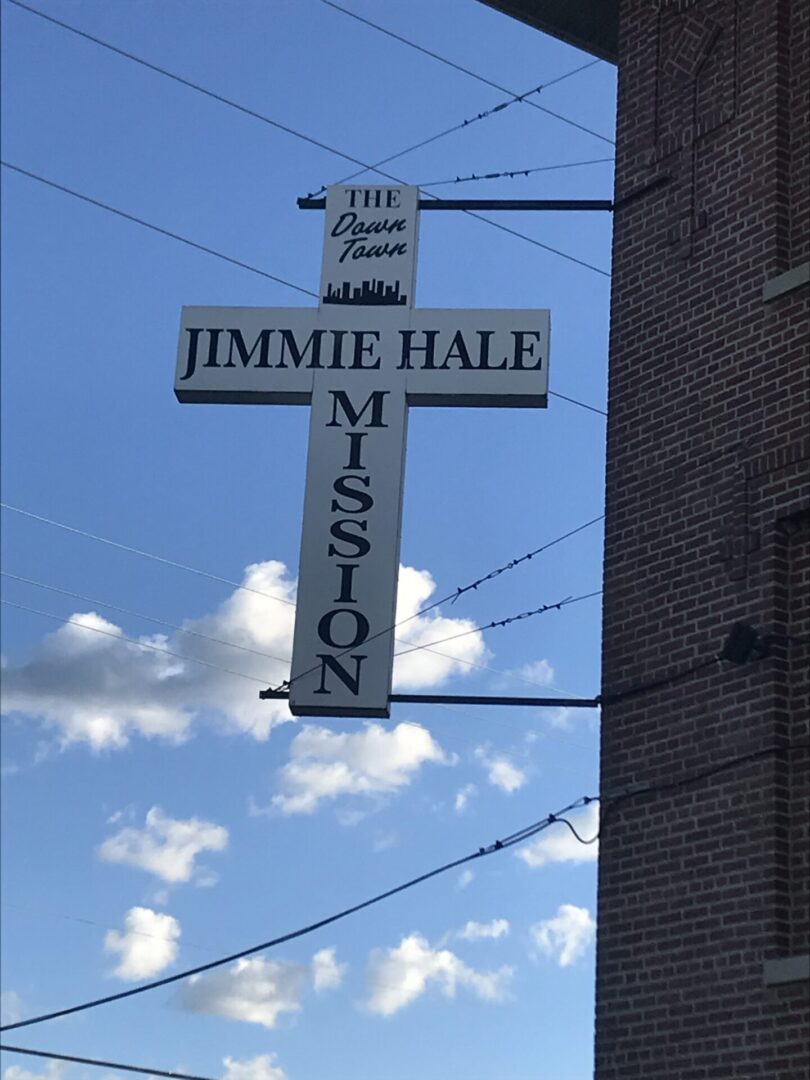 The Jimmie Hale Mission has been serving the state of Alabama and specifically the Birmingham area for more than 75 years since it began as a storefront chapel. Now it has grown into a full-service ministry complete with a men's and a women's compound. Jimmie Hale Mission, named after the town drunk who was transformed by God's life-changing love, operates as a non-profit Christian-based organization. The organization provides shelter for homeless men, women, and children, as well as after-school Bible Discovery clubs, recovery programs, learning centers, and thrift stores. The ministry has helped restore and transform thousands of lives by addressing homelessness and addiction through the love of Jesus Christ. Statistics show that >90% of Birmingham's homeless are struggling with some type of substance abuse. Therefore, the Mission Center has shifted its focus from rescue to recovery. The goal is to lead individuals into genuine transformation by developing healthy and productive lives for the glory of God.
Though my role is small, I enjoy facilitating the services on Saturday evening by playing the piano, singing, and leading in worship. You've never heard a more lively group of men lifting their voices to the Lord. Truly inspiring! Learn more about their ministry at https://jimmiehalemission.com/.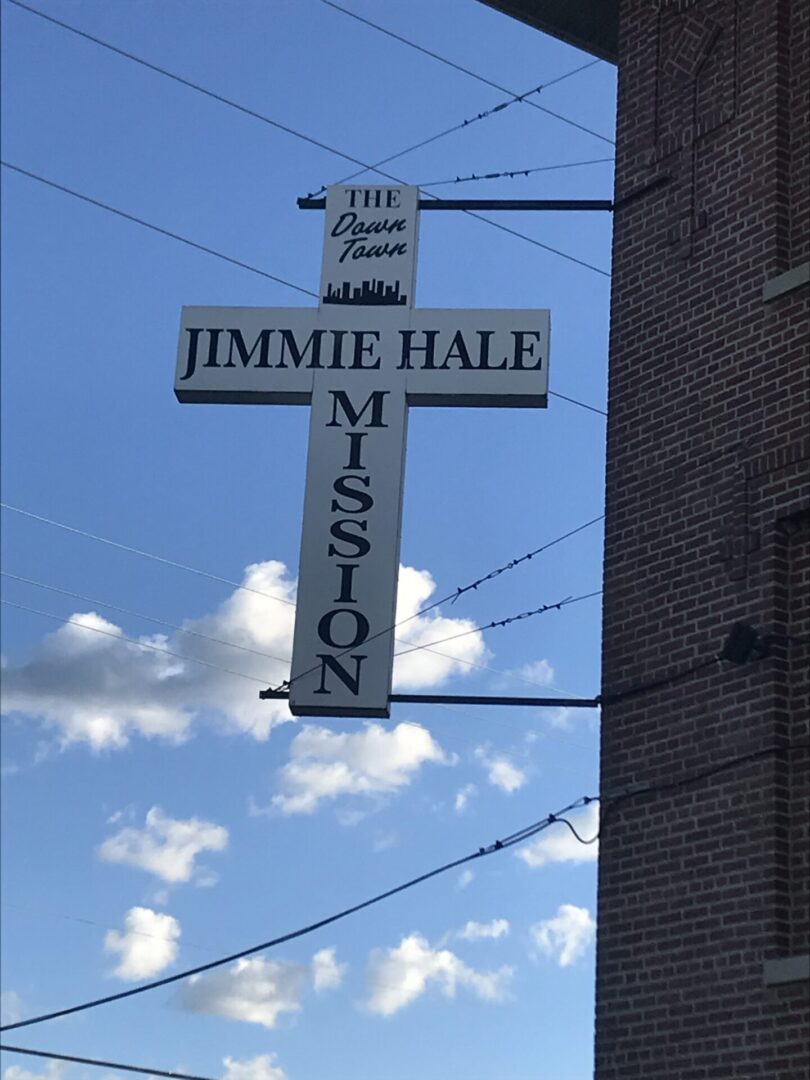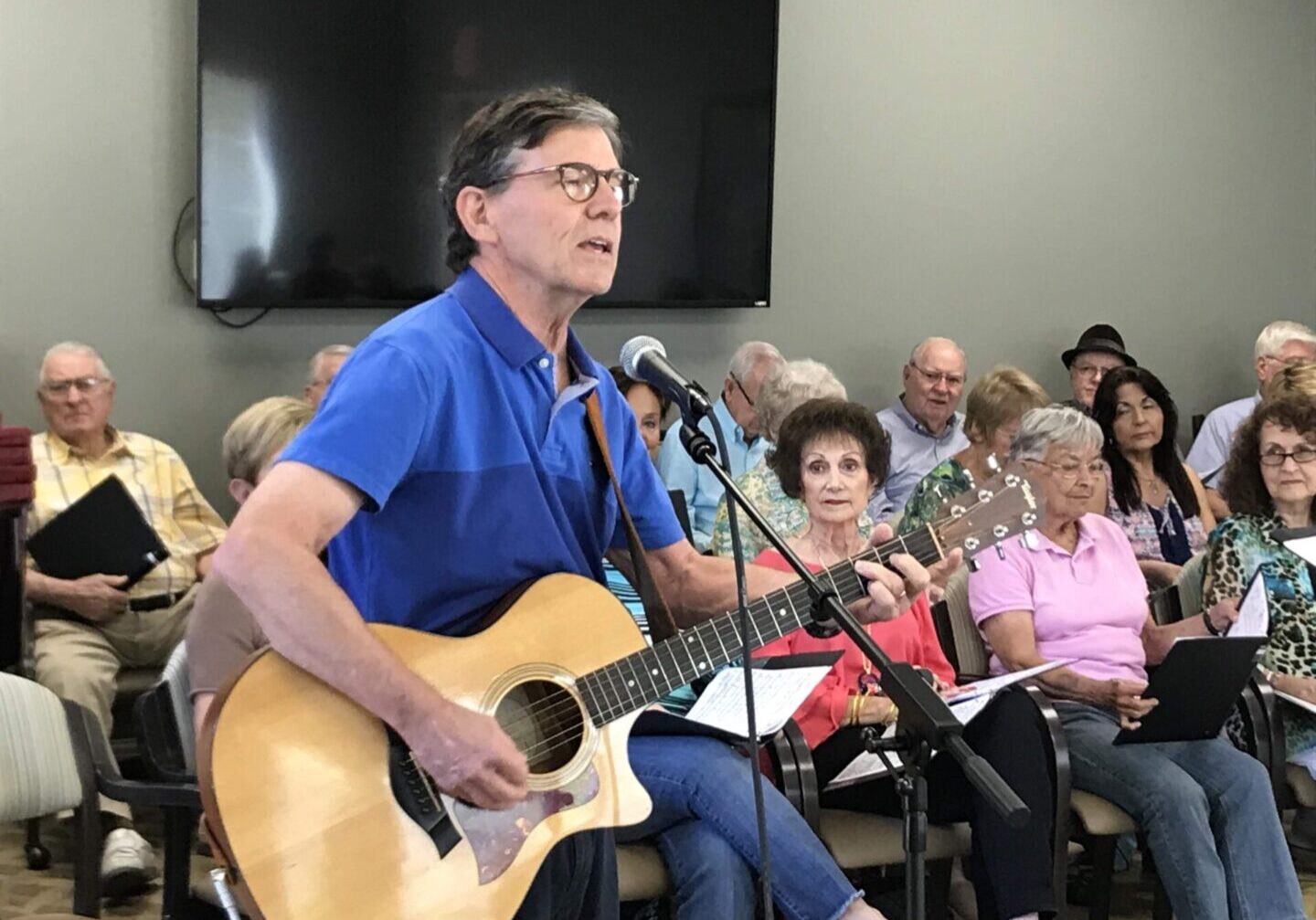 Churches can be clever with what they call their senior adult singers. My hometown church calls their Senior Adult Choir the Silvertones. Don't you love it? A local church in our area uses the Dawsonaires derived from the name of their church. My church at Meadow Brook Baptist takes a more spiritually-lighthearted approach to call ourselves the SonShine Singers. I became a SonShine singer about a year after retiring. Granted, I am one of the younger, if not, the youngest member of the choir, but I love music and wanted to get to know more of our senior adults. The rehearsals offer a refreshingly relaxed environment unlike the Sanctuary Choir I am also a part of. The SonShine Singers don't feel the need to analyze the music or nail each note down. They just want to sing and sing they do. They sing secular songs as well as spiritual songs and often with a theme in mind. The SonShine Singers have a robust ministry visiting local retirement centers and assisted living facilities sharing their joy of music and love of the Lord. I enjoy being a part of this ministry both vocally and instrumentally. I also enjoy getting to know the seniors of our church who are vital to its operation. Unfortunately, the coronavirus pandemic put a halt to our singing. We are unsure of our role in the future.
Compassion International is a Christ-centered, church-based, and child-focused global organization. They are the world's leading authority in holistic child development through sponsorship. Poverty is of grave concern and sponsors help alleviate the poverty of a child and their family in the name of Jesus. Child development is addressed through a blended physical, social, economic, and spiritual approach. Medical, educational, and nutritional needs are important components of this program. Rev. Everett Swanson founded Compassion International in 1952 when he ministered to American troops fighting in the Korean War and saw orphans on the streets. I have experienced a growing compassion for children living in underserved countries who find themselves in the gutter of hopelessness and poverty. After praying for several years, I decided to finally make the commitment to sponsor a child when Compassion International came to our church with an interactive exhibit showing the impact of poverty. I chose an overlooked older girl living in Peru who had lost her sponsor months ago. Her name is Tatiana. She and I are becoming close friends. We frequently share letters and photos of our families, our interests, our travels, and our love for Jesus. I am delighted to be Tatiana's sponsor and invest in her life. What a meaningful way to show appreciation for the blessings of God by paying-it-forward.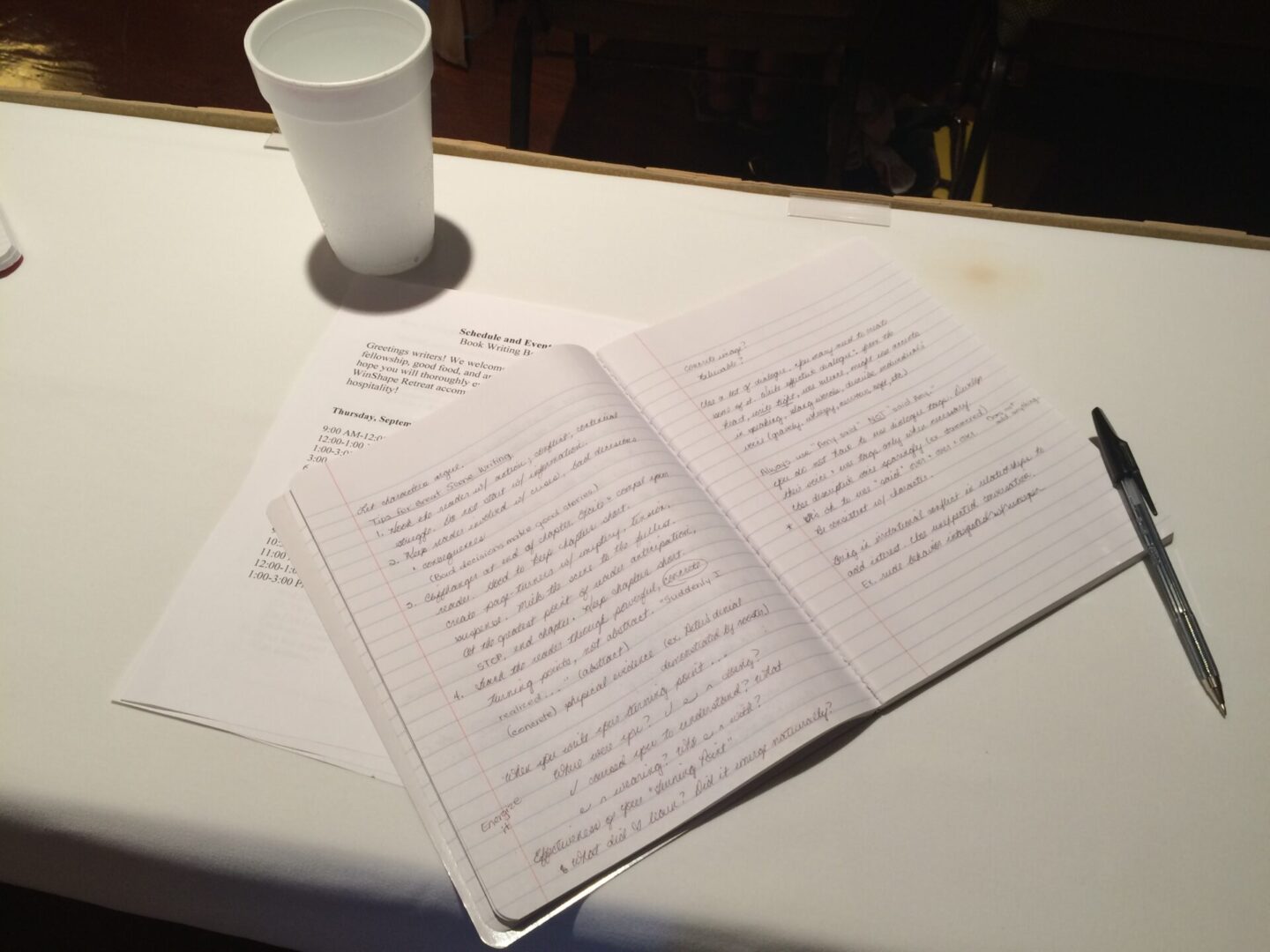 Writing has become an exciting ministry for me. I love sharing personal stories, insights, and viewpoints. Articles, devotions, interviews, activities, and short stories are among my writing endeavors. Most of my writing is Christian non-fiction, but I've been known to write a fiction piece here or there. My book Confronting Cancer with Faith kicked off my writing career after I experienced a faith-filled journey through breast cancer. Visit my website dedicated to this book www.confrontingcancerwithfaith.com. This Bible study remains a sought-after book within the cancer community. Please linger a bit on my publications page to see how the Lord is expanding my ministry through writing.
Thankful Thursdays describe my weekly visits with my 90+ year-old mother who lives alone in my hometown of Sylacauga, Alabama. Since retiring I have wanted to dedicate a portion of my time to help make life a little more manageable for her. With the onslaught of the coronavirus pandemic in March 2020, I made the decision to visit with mother every Thursday. I go to the grocery store, run errands, take her to appointments, prepare meals for the week, and whatever else needs to be done. We love our time together. We sometimes take picnics to get out of the house or we drop by the church to take offerings and pick up Sunday School materials. During the pandemic we sent out weekly Sunday School lessons via email and snail mail. What a joy to have Thankful Thursdays with my Mama. You can follow us on Facebook and Instagram #ThankfulThursdaywithmama.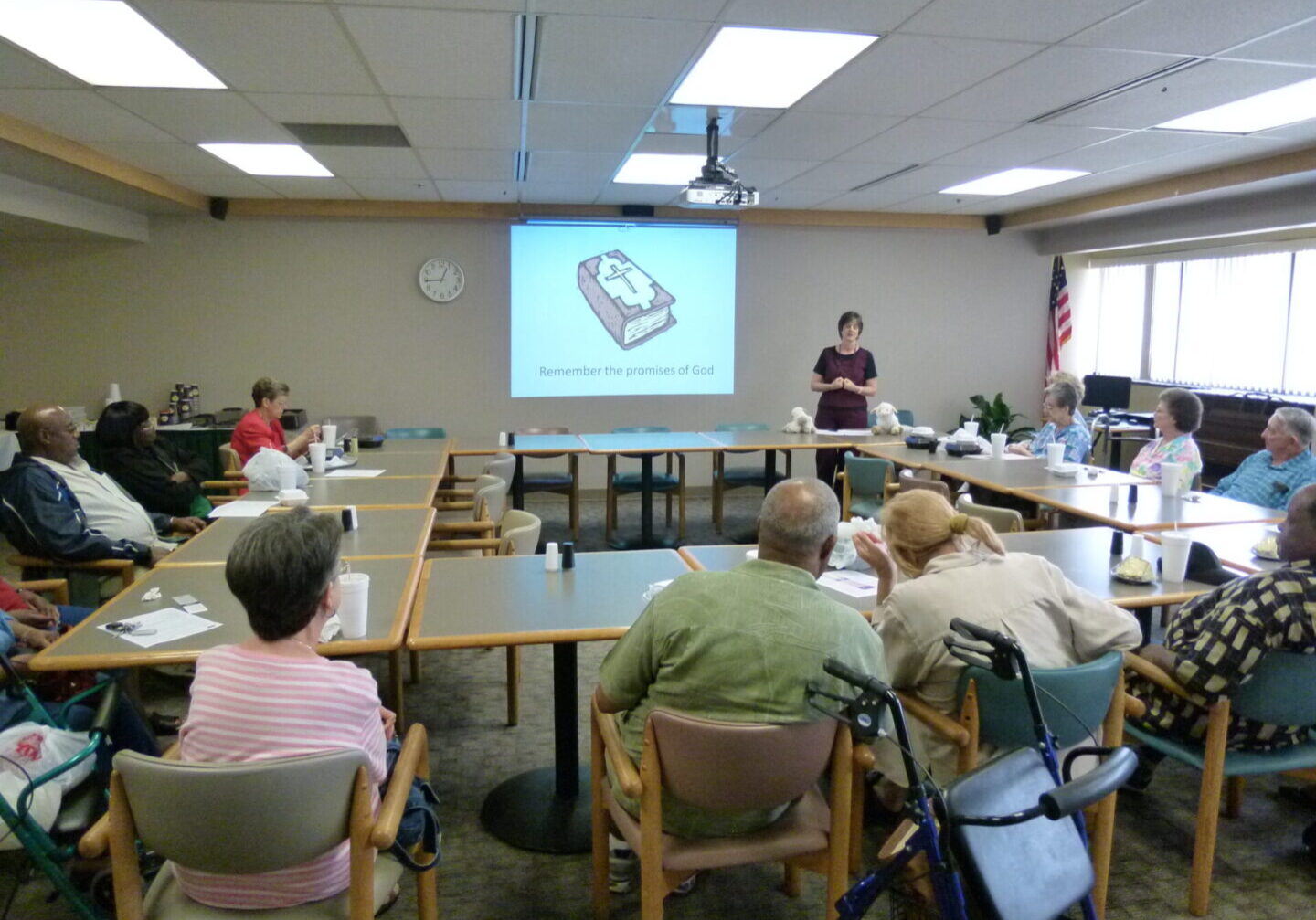 I have heard myself referred to as a motivational speaker. Glorifying God brings me joy and shines through my speaking/singing. Speaking topics range from cancer, faith, clinical trials, spirituality in medicine, music therapy (Christmas program), blessings, and sheep as viewed in a biblical context. I have also presented interactive senior adult programs including a musical Valentine presentation. I enjoy, when appropriate, accompanying my speaking with a song. I am available to come to your church, small group, cancer support group, women's event, or retreat center. I especially enjoy leading my Bible study, Confronting Cancer with Faith. It's a perfect way to kick off my study. Books are available at a discount if ordered directly through me.
Cancer opens new doors of opportunity to challenge our perspectives and deepen our walk of faith. From suspicion to remission, the preparation, process, and aftermath can have spiritual relevance. While cancer may not always be conquered, it can be confronted with faith.
When life throws its curveballs, we can be prepared with tools that equip us through the coping process. Developing an analogy as "His sheep" reminds us that God is our shepherd and that is all we need.
The medical and spiritual aspects of cancer are cleverly combined as Karen overlaps her work in clinical trials pertaining to cancer with her personal experiences as a cancer survivor.
The challenge to witness in Jerusalem (home), Judea (south, east), Samaria (north, west) and to the ends of the earth (international) is explored through Karen's mission endeavors. Karen's missions work includes her book, ministry with Native Americans, and grassroots ministry with the Indians of northeast India.
Music as well as faith can play a crucial role in the healing process. Learn about music therapy while participating in fun demonstrations. This is an interactive presentation (easily geared to Christmas) with music, laughter and anecdotes to deepen your faith. You may also purchase Karen's music therapy CD "The Comfort of His Holiness."
Pain and suffering are part of life in which God's glory can often best be revealed. As believers in Christ there are an amazing number of benefits to suffering that can lead us to greater understanding and a deeper relationship in Christ.
Research reveals that spirituality can play an integral part in healing. This presentation is geared to the medical community and addresses how to incorporate spirituality into the medical setting. Specific techniques used by successful practitioners are discussed.
Confronting Crises with Faith
Confronting Cancer and Other Crises of Life
Ewe Are Blessed (Cancer Support)
Ewe Need a Shepherd
Glorious Hurdles
Glory of Love (interactive Valentine's Music presentation)
What Faith Looks Like
Looking Through the Lens of Medicine and Faith
Hats Off!
Part the Waters, Lord
Plugs and Outlets
Spirituality and Medicine
Turning a Test into a Testimony
Unexpected Blessings