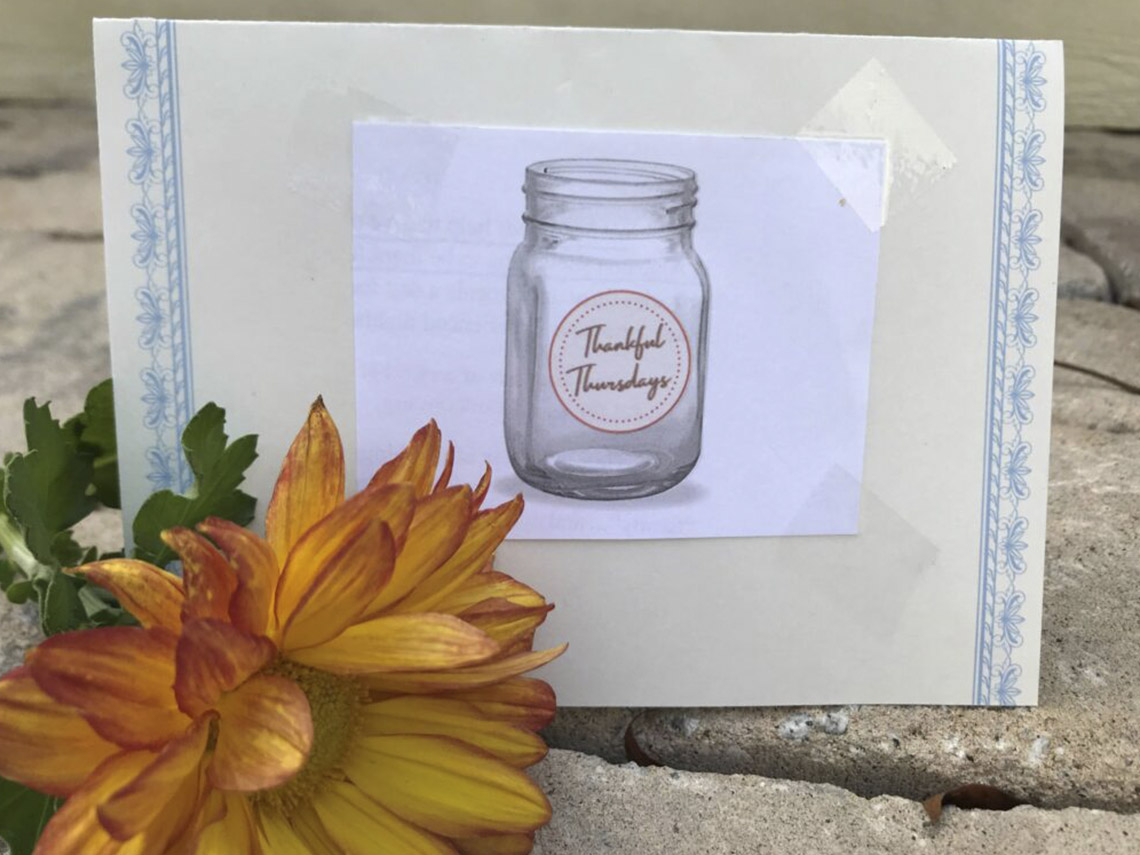 Next Thursday we will be celebrating Thanksgiving Day taking time out to remember blessings from the good Lord throughout the year. Yeah, it's been a hard year, but God is still God. He still bestows healing, miracles, mercy, love, grace, and compassion through His unchanging nature. "Give thanks to the Lord, for He is good†(Psalm 118:1). If you are like my family, each person will verbalize at least one of those blessings as they sit around the table with their mouth-watering plates of turkey and dressing. Truly, Thanksgiving Day is a feast not only of delicious food but of God's rich gift for the creation of family.
While this Thursday will be a special day, the truth is every Thursday since June has been a special day for me. Soon after the spring pandemic hit, I decided it was time to take definitive action in providing more hands-on care of my mother. Although she enjoys her independence living in her own home with her cat Beau, she admits life has gotten harder. Of course it has – she's 90 years old! That's why I drive the 90-mile round trip to my hometown of Sylacauga (pronounced Sil-ah-cog-ah), Alabama, every Thursday to help tackle the day's scheduled and unscheduled activities.
Every week has its own agenda. We pack a lot into our Thankful Thursday, as we like to call it. At first, the idea was to eliminate risk factors for the coronavirus. Mother didn't need to be in a grocery store or the Dollar Tree shuffling up and down the aisles. She didn't need to be waiting in line to purchase stamps at the post office or in large church gatherings. We have found a way to address all of these issues safely and successfully. We use her car (so the battery stays charged) to go to the post office, the pharmacy, or the cemetery to change out flowers on Daddy's tombstone. We drop by the church to pick up Sunday School curriculum or drop off offering tithes and gifts. We swing by the Dollar Tree for envelopes and canned cat food. And we occasionally run by a friend's house to pass off a book or pick up a paper. We've treated ourselves to several picnics in the park and an occasional shaved ice. And of course, I hit the grocery store to buy the week's list of grocery items and necessary ingredients for awaiting recipes.
When the errands and/or appointments to the dentist, doctor, vet, or hearing aid specialist are completed, it's tally home we go to put together the chosen menu for the week. I have enjoyed experimenting with several recipe ideas. Lunches are not left out either with salads, soups, and sandwich fixins'. Mother is not a picky eater so she makes it fun to try new things. I do my best to use items from her freezer.
Mother and I make a great cooking duo: she chops/dices and I assemble. Simple recipes that aren't too spicy or rich work best. Some of our favorites have been poppyseed chicken casserole, hot ham buns, fireside casserole, crockpot roast, and Brunswick stew. Mother is amazed at how much better food tastes with the use of added spices for seasoning. We enjoy our time in the kitchen, and mother delights in our joint efforts as she serves her plate each day from the various selections her refrigerator has to offer.
An added task to Thankful Thursdays during this pandemic season has been to write and distribute the Sunday School lesson to her class, which she has taught for many years. I serve as typist while she dictates the lesson highlights. Then it is emailed to as many members as possible. Those who do not have email are sent a hard copy which means a mandatory drive to the post office.
A few occasions have arisen on Thankful Thursday requiring me to do unpleasant tasks such as cleaning up hairballs, killing spiders, or hunting for a dead mouse; but I believe the biggest surprise was when I drove up one day and the wildlife specialist was there in search of a raccoon in the attic! Turns out the masked mammal came into the house through the pet door during the wee hours and awakened mother with the motion light. We never found the ring-tailed wonder, for which I was glad.
Although it's only been six months, our Thankful Thursdays have fast become a much-anticipated day that makes our week complete. Mother says she is the one who is thankful, but truth be known, it is I who will be the one to reflect upon treasured memories, precious time, shared laughter, and intimate conversations for years to come. And for that, I shall be exceedingly thankful. "Every time I think of you, I give thanks to my God†(Philippians 1:3).
Follow my #ThankfulThursdaywithmama on Facebook and Instagram.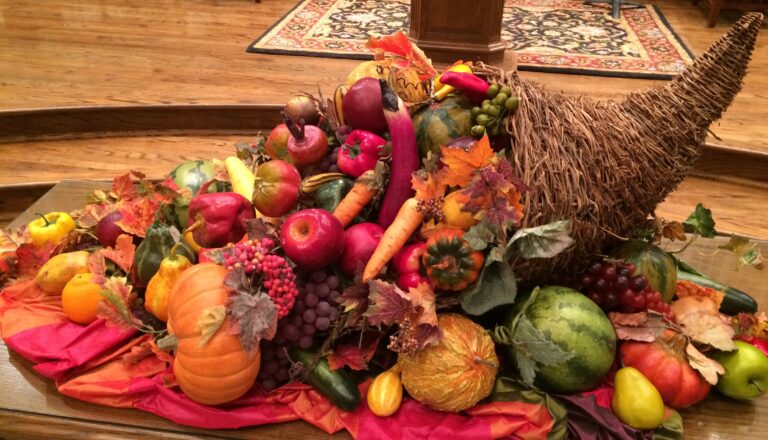 Ewe R Blessed Ministries / Karen O. Allen