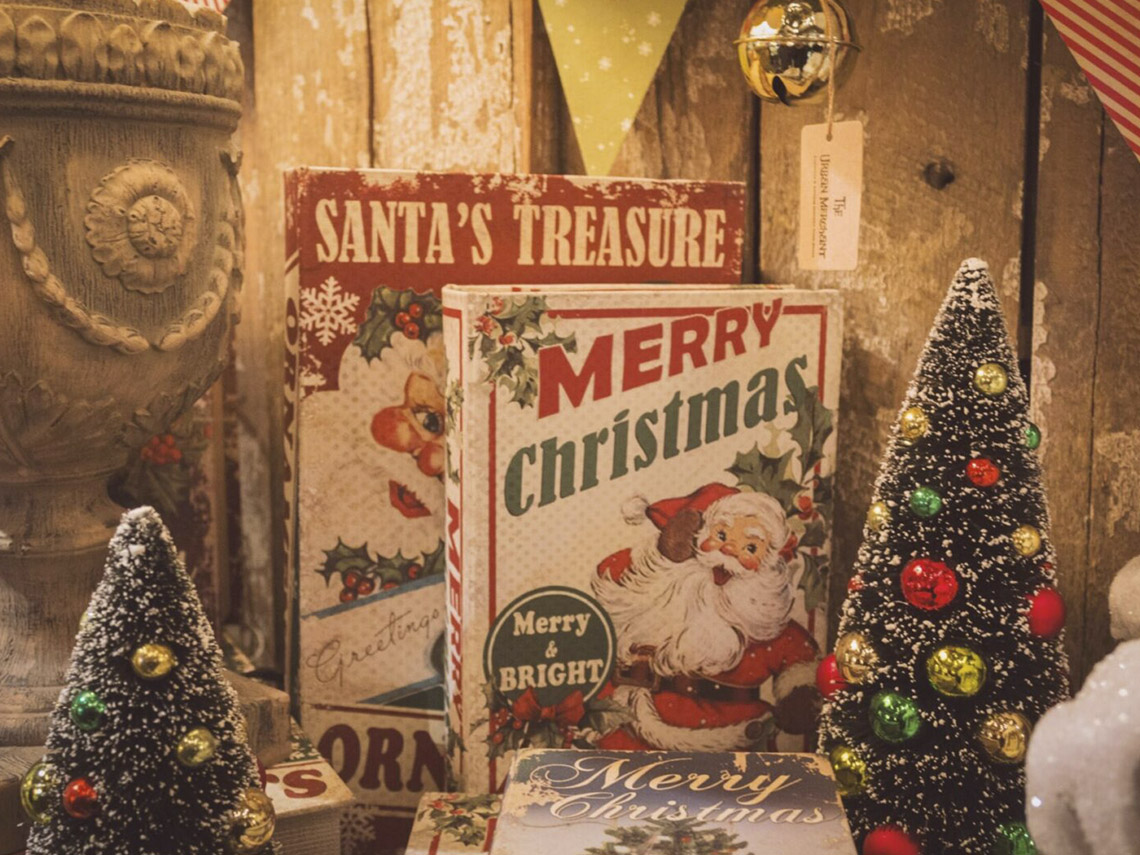 The mellow sound of a cello accompanied by a soft piano, the taste of my husband's perfectly seasoned smoked ribs, the soft scrunch of my dogs' ears, and the joy of my friend's laughter as she shudders and squints her eyes. These are a few of my favorite things. The song "My Favorite Things†has a different list, but we all have different "favorite things†that bring a smile to our face or warm our hearts.
As Christmas rolls around and Christmas lights begin to dot the neighborhood, I think about some of my favorite childhood Christmas memories. They are simple things like the silly game my sisters and I played with the candy cane ornament in the Christmas tree. It was the only candy cane ornament we had so we hid it in different places on the tree. The goal was to find it thus giving the privilege to the finder to be the one to hide it again. This was played throughout the season. I guess you could call it "Christmas hide-and-seek.â€
Another favorite thing was sugar cookies. Mother used Nana's old recipe to make dozens of cookies which we decorated with icing. The kitchen and den would be splattered with cookie dough, flour, and colored icing. We made snowmen, wreaths, reindeer, bells, and holly leaves. Nancy, my younger sister, would haphazardly squirt icing all over the cookies with little regard to design or color while Elaine, my older sister, was methodical and color sensitive. I helped wherever needed. Our sugar cookie production became a holiday tradition that continues to this day some fifty years later.
The annual O'Kelley caroling party grew to be another favorite. My father served as host since it was his idea. Families were invited to go caroling around our neighborhood followed by refreshments. The refreshments consisted of – you guessed it – Christmas sugar cookies, hot chocolate, and cider. What fun it was to cozy up in our winter coats, scarves, and gloves and see the smiles on familiar faces as we stood shivering while we sang. Over time it became too difficult for the adults to traverse the mountainside on which we lived so the caroling party was brought inside. Although not as much fun for us kids, we knew the cookies were still to come. I became the designated accompanist on our home organ enabling me the opportunity to use special sound effects.
Gradually we enhanced the party with drama and readings. Daddy provided historical backgrounds on some of the carols, but nobody had the heart to tell him it was desperately boring. The drama involved Nancy and I acting out a hillbilly, Irish, or Cajun version of Twas the Night Before Christmas. I remember pulling out my dulcimer to play "Jingle Bells†one time. Quite frankly, it was awful but it did provide a "wow†factor to the evening.
The O'Kelley Christmas caroling party became an anticipated sing-a-long event. When Daddy died, however, we discontinued the annual soiree dedicating one last Christmas caroling party to his memory. It was a bittersweet and appropriate finale attended by many. My mother and sisters were satisfied to sing the last "We Wish You a Merry Christmas†and close the special songbooks Elaine had made years earlier.
Although that tradition ended, we conjured up a new one called Family Fun Night. Each family had to devise an interactive Christmas game. Merriment filled the room as we tossed snowballs and Christmas cards, unscrambled clues, drew silly pictures blind-folded, and guessed Christmas tunes. A meal was always involved, and you could be sure the evening would go long. But oh, what fun we had as a family. Eventually grandkids' bedtimes, mealtimes, and playtimes proved to be too great a distraction so the decade-long tradition is being revamped.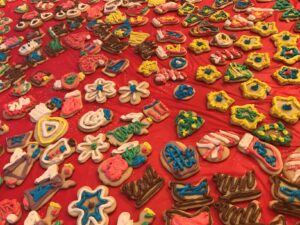 Now I find some of my favorite things at Christmas involve just sitting at home with the Christmas tree lights blinking as my husband and I watch a Christmas movie together eating kettle corn and drinking Coca-Cola.
I guess as the season of Christmas arrives, I find a new season encroaching in my life as well – one where priorities are starting to change, where life is becoming more reflective, giving is becoming more about eternal significance and making memories with loved ones is time-sensitive and all important. No doubt about it – Christmas has and will always be my favorite holiday with my very most favorite thing of all being the purpose of its celebration: the birth of Jesus, the One and Only, my Savior and Lord. Joy to the world, the Lord has come!
Ewe R Blessed Ministries / Karen O. Allen