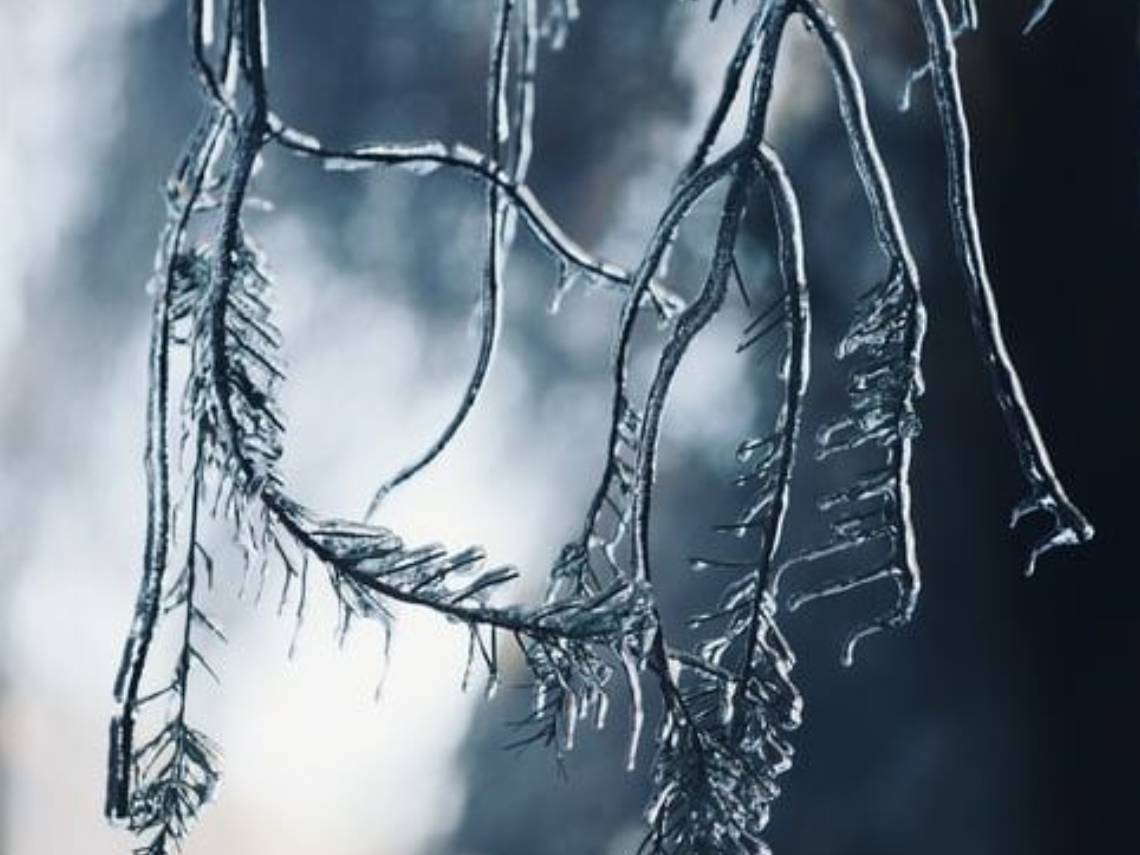 BLUE-GRAY DAYS (BY GUEST DAVID BENNETT)
If the first weeks of the New Year were a color they would be blue-gray — at least where I live. Days are seldom, if ever, bright blue and almost always more gray than blue. My older sister loves these blue-gray days. So does my oldest daughter. Me? I'm always looking for bright blue.
A little cold weather is fine, but not too much snow — and zero ice. When I'm in the middle of winter, I want to be somewhere warm. My thoughts go to coastal climates and sometimes so does my family. I was born on one of the hottest days of the year … in August … in the Deep South. Even when I'm in a parka and snow boots, in my heart, I'm always in shorts and barefoot. But here I am smack-dab in the middle of winter with many blue-gray days to go. And it's OK. Because instead of pulling weeds and mulching flower beds I'm enjoying every minute I get to spend at home with those I love. The family God gave me who make these blue-gray days a little brighter.
Another name for blue-gray is livid. Interesting. I've never been furious (another word for livid), or even angry (still, another synonym), about these blue-gray days. I have been impatient. I'll take spring — even with the allergies — because it means longer, warmer, shorts-wearing, barefoot days. I'll always be a barefoot boy of summer. With the shortest day of the year behind me, I'm aware each day is getting longer by the seconds, and that's good enough for me.
The first memories I have of celebrating the New Year are supplied by my dad. He still grins when he shares how, on my earliest New Year's Eves, he and Mom would go to our beds and kiss my two sisters and me as we slept. That's my parents' memory, not mine. I remember the five of us would do our best to keep our eyes open to watch the ball drop on TV. Those who endured woke the others just in time for the countdown. Even as teenagers, no matter where our plans took us, my sisters and I made it home to ring in the New Year with Mom and Dad, usually with friends in tow. At home with family was the only place we could imagine being as we welcomed in another year.
It's true what they say about parenting: The days are long, but the years are short. I, like oh-so many others, can adapt this expression to apply to 2020: The days were long, and the year was the longest of my life. There were days I wondered if we would make it through. There were weeks that felt like months. The worst times were in the heat of the summer when we were isolated from one matriarch of the family and then again during the holidays when the other matriarch was quarantined. Those days were long, and the weeks felt eternal. But there was an end to the separation, and we — unlike too many other families — were reunited with our mothers.
On March 12, the unofficial start of what would be a most unprecedented and painful season, my oldest daughter — the one who likes those blue-gray days — brought a bright light to our family when her daughter was born. The hospital was in lockdown. I didn't see sweet London Rose until she was discharged from NICU. The following day was a test day by the company where my wife and I work. They wanted to see if we could work from home, just in case we needed to do so in the future. We couldn't foresee the future, of course, but we haven't returned to our offices since. We thought we'd already experienced the worst of 2020 a few days earlier when record-setting tornados hit. Then there was the episode that we don't speak of that tore at our family like a twister.
March has always been a month to celebrate life not only because it offers us springtime but also because three of the six of us were born in March. But these three months almost did us in — had it not been for the love a new mother and her child.
After coming home for the birth of their niece, my daughters didn't return to their campuses. College graduation was postponed, rescheduled, and then cancelled for one of my daughters. The unopened mail tube containing the diploma still sits where it was placed in August. She still doesn't feel like celebrating. It's not how it was supposed to be.
But we were together. All of us. Under one roof with the girls back in their old bedrooms. We laughed and loved, lamented and grieved, shunned and supported. It wasn't what we planned. Not at all. But we were together — really together. We had each other.
Looking back, I wasn't focused on the blue-gray days. There were too many distractions: many bad, some good, a couple great. I've never felt as out of control as I have during the past ten months. But I can't shake the feeling, the knowing that there is control in the chaos. A plan with a Master. A Creator caring for His creation. A Father in heaven who came to live among us. One who knows us, our ways, and our days. As another year dawns, our heavenly Father rejoices in His plans for you and me. That brightens my day. I hope it brightens yours.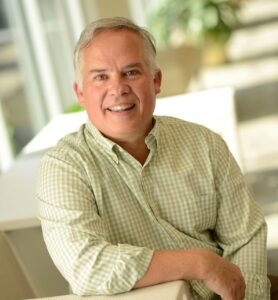 David Bennett is managing editor of HomeLife, the flagship magazine of LifeWay Christian Resources, and Open Windows, LifeWay's longest running devotional. He has conducted interviews with such personalities as Chrissy Metz, Roma Downey, Jim Caviezel, Patricia Heaton, Scott Hamilton, Scotty McCreery, Michael W. Smith, and Kent Brantly. He is author of Critical Decisions: Clarity in the Journey (Serendipity House) and co-author of Share Jesus Without Fear (LifeWay Press). David is a longstanding contributor to The Athlete's Bible (Fellowship of Christian Athletes) and routinely writes curriculum for Chic-fil-A's WinShape Camps for Boys. He has a heart for youth having co-hosted, coordinated, and served as pastor for recognizable programs, but he can also be found leading or speaking at writer's conferences throughout the country.
David attended Clemson University and Southern Baptist Theological Seminary. He says he will never forget meeting his wife, Kimberly, at 2:10 pm CT on his fifth day in Nashville. He and Kimberly have three daughters: Mary Claire, Caroline, and Sarah Kate.
Ewe R Blessed Ministries / Karen O. Allen