"Publish his glorious deeds among the nations. Tell everyone about the amazing things he does." Psalm 96:3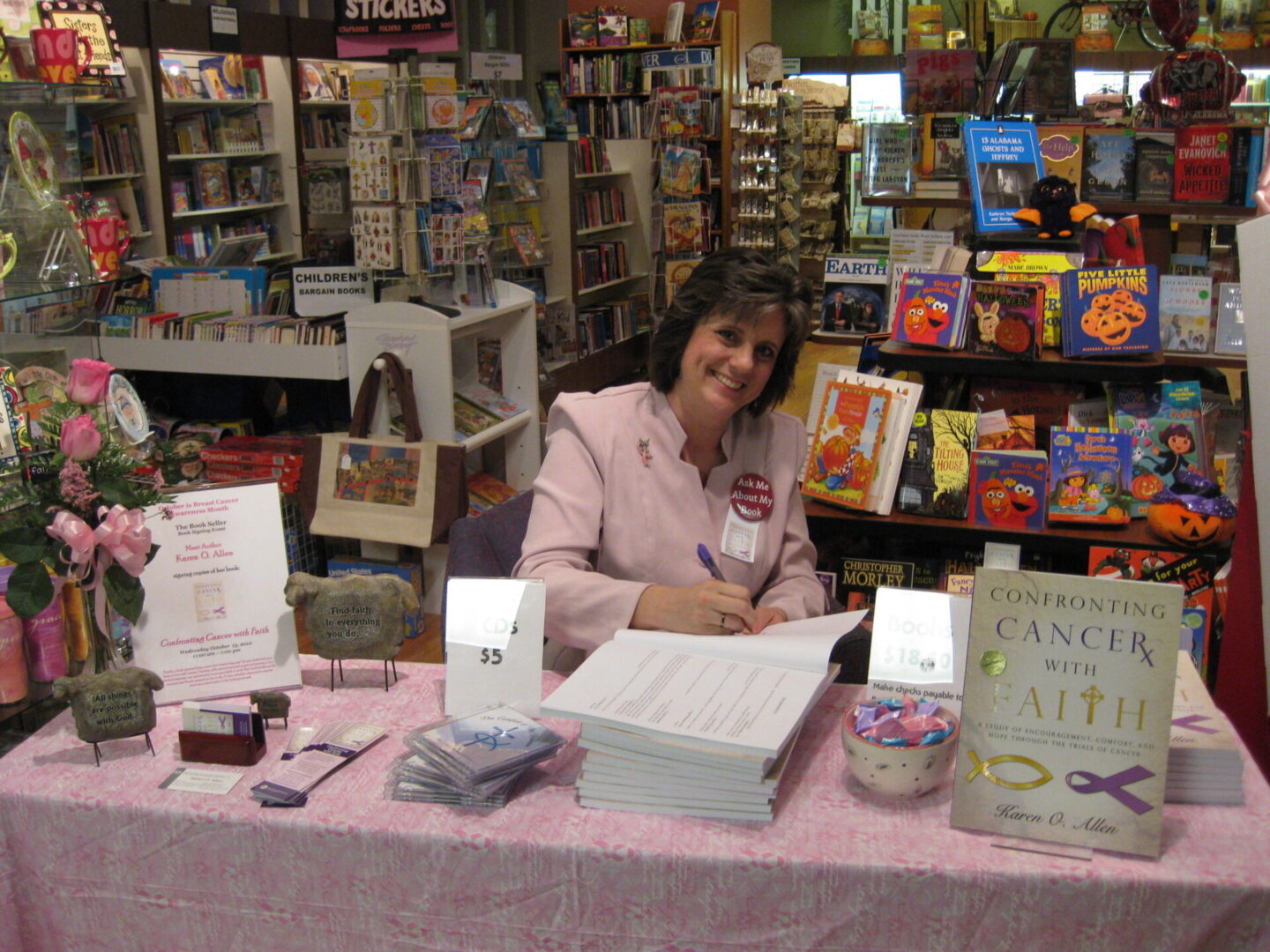 Outta My Mind, Into His Heart
One in five people lives with a mental health condition. Those with a mental illness and their support team need relatable and transparent devotions written specifically for their needs. Their advocates need better understanding, compassion, and information while offering support. Outta My Mind, Into His Heart is a devotion book that accomplishes both.
Vulnerable topics and experiences are addressed from two viewpoints - one from the individual with a mental illness; the other from a friend, mentor, and advocate. Each devotion ultimately points the reader towards the character and sufficiency of God.
Readers have the opportunity to interact throughout the book with reflective questions, journaling, and numerous adult coloring pages.
Confronting Cancer With Faith
Whirlwinds, sheep, tornadoes, and shadows merge together in this award-winning six-week Bible study. Each of the thirty faith-filled lessons are packed with descriptive insights, biblical truths, and coping techniques. Be prepared to be encouraged, educated, comforted, and redirected. Scriptural references and symbolisms are used to parallel personal circumstances. Using my experiences through breast cancer, honest emotions, personal dilemmas, and God-centered solutions are explored. Simple exercises, meditative thoughts, and exploration of feelings engage the reader with every lesson helping to ease the pain of cancer and improve one's general and spiritual well-being.
Whether Christ is the center of your existence or a distant bystander, the devastation of cancer is real. If you have been diagnosed with cancer or are supporting someone who has, this study is for you. A gift of encouragement for someone else or a boost of inspiration for yourself, this study provides a daily dose of spiritual medicine to soothe the troubled soul. Visit my book website by clicking on the Learn More green box.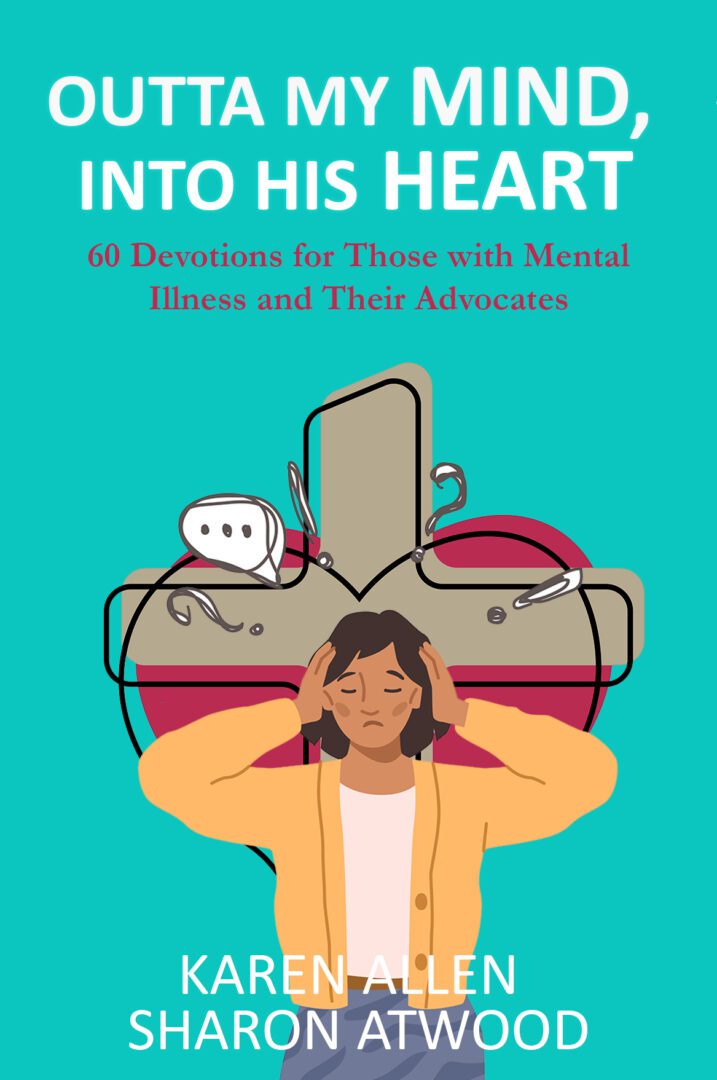 Compilation books offer perspectives and stories from a variety of authors in one book. I am a contributing author to each of these compilation books. My short stories in the books listed range from a lost ring to an adventure in the woods to an incredible miracle of motherhood. The books from the Short & Sweet series highlight simple stories with a specific theme. The stories are written primarily with one syllable words. All of the Short & Sweet books were written by authors willing to give of their talent to support the ministry of Christian Broadcasting. Links to each book provide easy access for more detailed description and ordering if interested.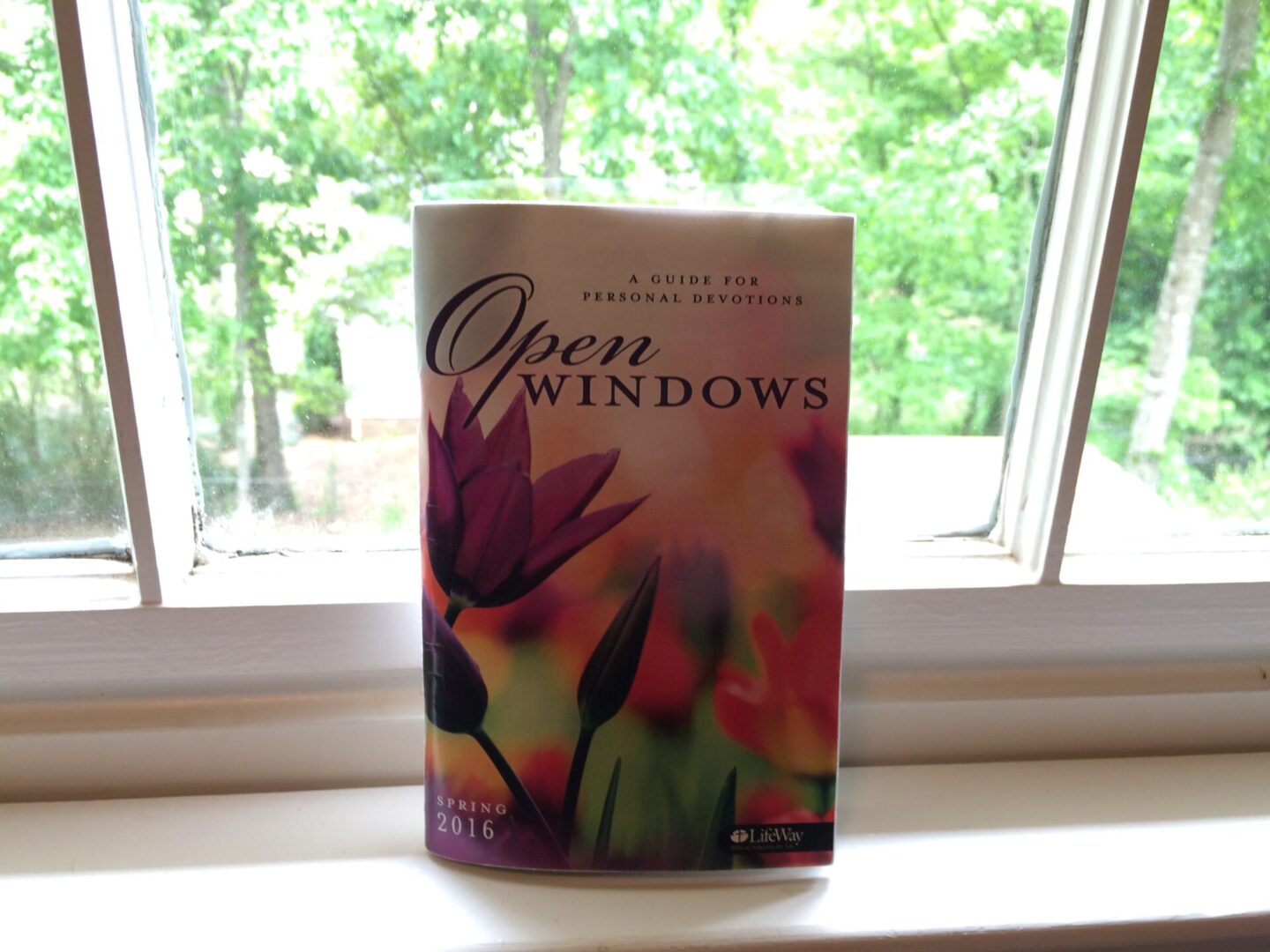 Devotions are among my favorite things to write. They are quick, they are focused, and they offer a great message for the day. I've written lots of devotions in my writing career and hope to write lots more. The quarterly devotion booklet published from LifeWay Christian Resources known as Open Windows celebrates 85 years of providing daily devotions from God's Word to edify the people of God and expand the kingdom of God. I've enjoyed being a regular contributor.
Some devotion books are targeted to a specific audience like the devotion book Day By Day published through the Southern Christian Writer's Conference. Those devotions are geared towards Christian writers to offer encouragement in their writing quests.
Magazine articles are fun to write. I stick mostly to writing non-fiction Christian articles taken from my life's experiences. I am involved in a variety of hobbies and church activities, have interesting friends, enjoy family gatherings, and like to travel, so I am never at a loss for words. Since I'm not into writing novels, books, or fiction, magazine articles strike my fancy especially for Christian magazines. My articles have found their way into local magazines such as the Birmingham Christian Family magazine as well as national magazine circulations such as HomeLife and Missions Mosaic. Some magazines are e-zines such as Refresh. Mission activities are a popular topic for me but other topics include family, friends, my cancer journey, interviews, and life experiences paralleled with biblical applications. Check out some of my articles in the attached links.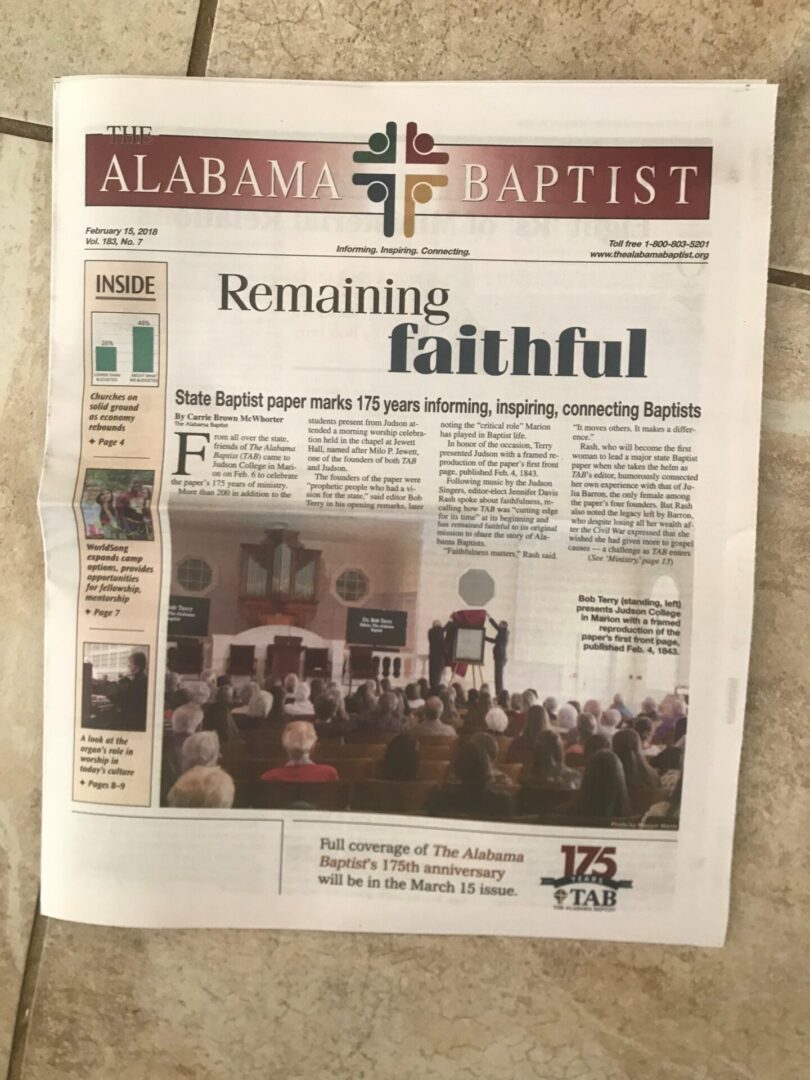 Writing for a newspaper is more of a challenge for me in that I don't claim to be a journalist. I have discovered the writing to be slightly different in style and approach, but I am learning more with each article I write. Newspaper articles are typically short turnaround times with consolidated information. My experience has been limited with newspapers, but I am proud to say that I briefly garnered some national attention with my organ articles when one was picked up by the Baptist Press as well as another state outside of Alabama. I enjoy writing for our statewide denominational newspaper, The Alabama Baptist, that is published weekly. The Alabama Baptist has expanded its coverage to the Baptist News, published nationally. I have been published in both. Some articles are online articles while others are both online and print. I hope to broaden my newspaper writing horizons.
The Comfort of His Holiness CD
As traumatic life-changing events occur in our lives, we may find the need to grasp a helping hand to gently guide us back to the place of God's comfort especially when He may feel so far away. The selections on this CD are a musical depiction of the "baby steps" needed to be taken to come into full recognition of the comfort only God can bring. It will move you from acceptance to brokenness, to prayer and joy and ultimately to praise. You will find yourself immersed in the message as you listen and recognize your own journey of faith, moving forward and backwards in the steps towards God's holy comfort.
The Comfort of His Holiness is not just for cancer patients and their loved ones. This CD has brought comfort to the grieving, the sorrowful, the imprisoned, and the anxious of heart. People from as far away as India, South Africa, and Burma have been touched by this anointed CD. Whatever your intent, I hope you will find the comfort of His holiness in your life.
You may purchase the CD for $15 which includes shipping and handling (if mailed within the U.S.). Your purchase will help support Ewe R Blessed Ministries. To request a CD, email Karen at karen@ewerblessed.com or mail request to: Karen Allen, 5101 South Broken Bow Drive, Birmingham, AL 35242. Make checks payable to: Karen Allen.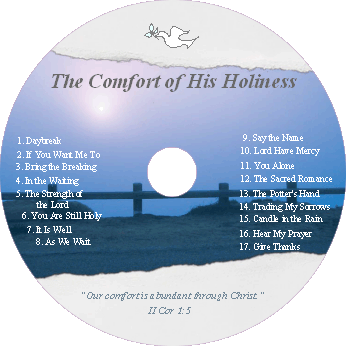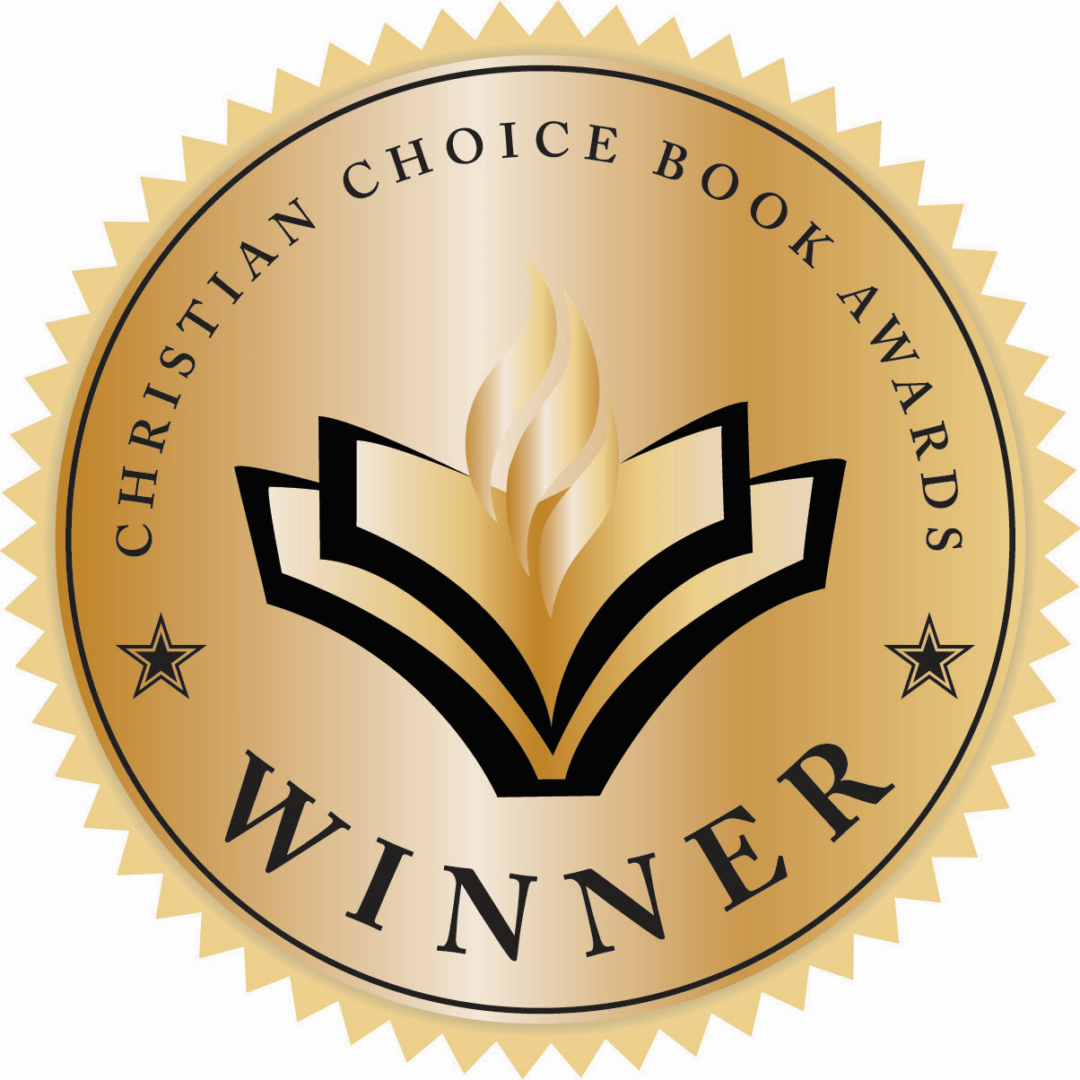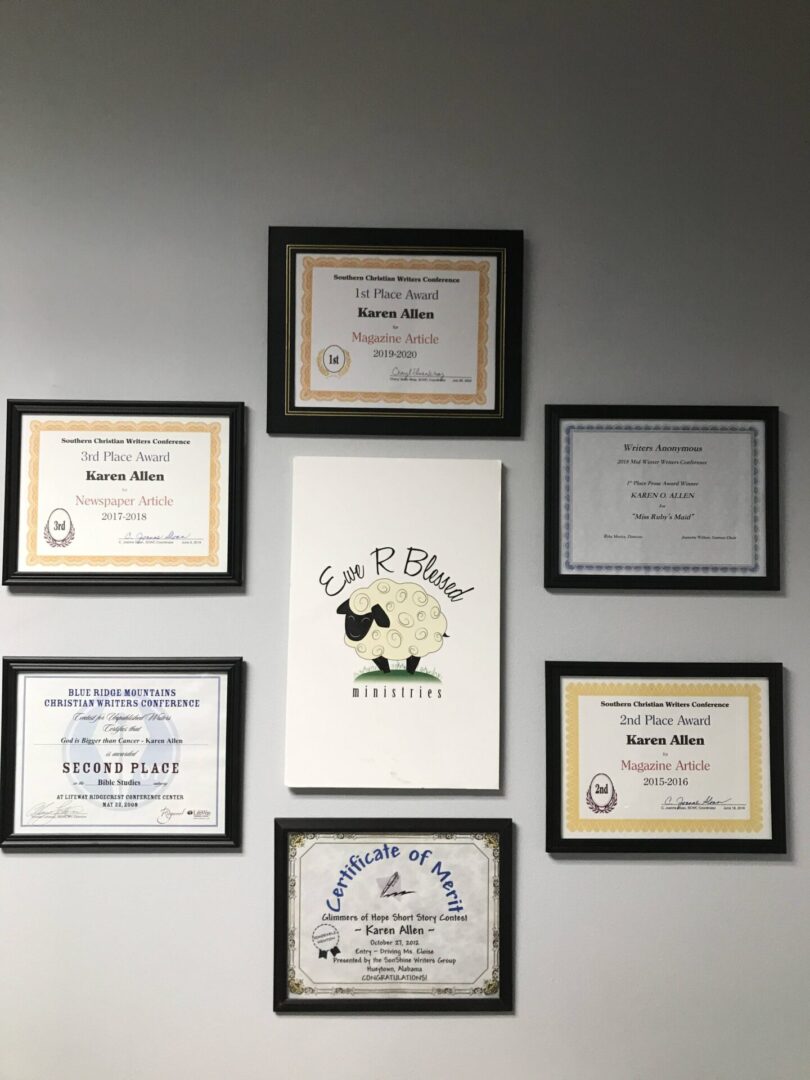 I'll be honest – I debated about including this section on my website because it has the potential of being misinterpreted. I don't intend to display the awards that I've won as a means of insinuating I am a great writer. I will be quick to say that I'm a work in progress. Awards are a means for writers to gain visibility and stronger credibility. I like to translate that into greater glory to God. If my award helps to put my book into the hands of someone who needs it, then I'm all about it.
Of course, I'm excited to win an award because it is one of the ways God encourages me to press on through times of discouragement, rejection, and defeat. (And trust me, there are plenty.) This section is also meant to portray that my ministry of writing has been a path of growth. Perhaps this information is useful if you are looking for a speaker or for someone to write for your publication. I can't promise an award-winning article or presentation, but you can know I would do my best.