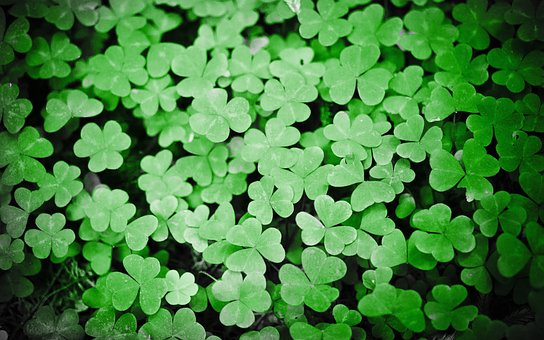 British Captive Turned Irish Saint
March 17 always strikes a chord with me and my "O'Kelley†Irish heritage. I even looked for four-leaf clovers while walking our Irish setters, O'Malley and Rio. It's St. Patrick's Day. Today is the perfect time to share the story of the man for whom the day is named. Let's look beyond the shamrocks and leprechauns and be enlightened about the man who shared the message of salvation with people who enslaved him.
Bet you thought St. Patrick was born in Ireland. Nope! He was born in Britain in the fourth century. When he was 16 years old, he was at his family's villa by the sea when Irish pirates attacked during the night. His family escaped, but he was kidnapped and taken to Ireland, where he was sold as a slave to a burly Druid tribal chieftain.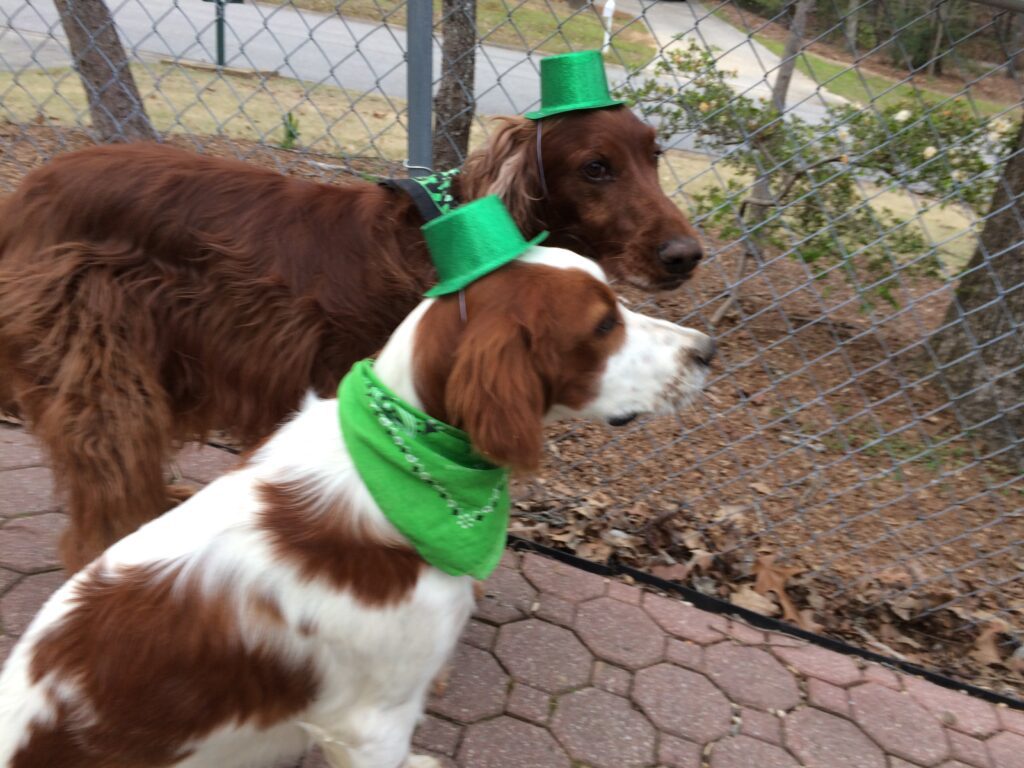 Patrick was forced to be a shepherd. His days in the field caused him to reflect upon his Christian upbringing. He had never paid much attention to his Christian roots before, but now he was alone with God while he tended sheep. One day he surrendered his life to the Great Shepherd. His faith grew as he prayed in the open fields earning him the nickname "Holy Boy.â€
At 22, Patrick escaped from his bondage to follow a dream of returning to Britain. For two years, he traveled by boat back to his beloved homeland. When food supplies were depleted, the captain appealed to Patrick in a mocking tone to request that he ask his God for food. Patrick prayed. "Nothing is impossible for God,†he said. The crew members turned around and saw a herd of pigs standing before them. They gave thanks to God while feasting for days.
When Patrick reunited with his parents, they were thrilled to see him. They never knew what had happened to him or if he were still alive. It was wonderful to settle back into his former life again. He decided to study to become a priest. God visited him through another dream, telling him to return to Ireland. But how could a runaway slave return to the land of his captivity? The Druids were known for cruel and murderous acts, including weaving criminals inside giant wicker baskets and suspending them over a fire.
Patrick's parents opposed their son's return to Ireland, but Patrick felt compelled to go. Upon arriving in the land of green, he endured significant persecution. In his autobiography Confessions, Patrick wrote about becoming a "slave of Christ serving a barbaric nation.†Nevertheless, he was willing to die while preaching the gospel. He boldly went back to his former slave owner to share the gospel, but he was flatly rejected.
Patrick met many challenges while traveling across Ireland preaching and trying to eradicate the idol-worshiping Druid cult. Some Druids were vehemently opposed, attacking, poisoning, and trying to kill him. Patrick was often ambushed at evangelistic events. Some Druids, however, listened to his preaching and accepted Christ.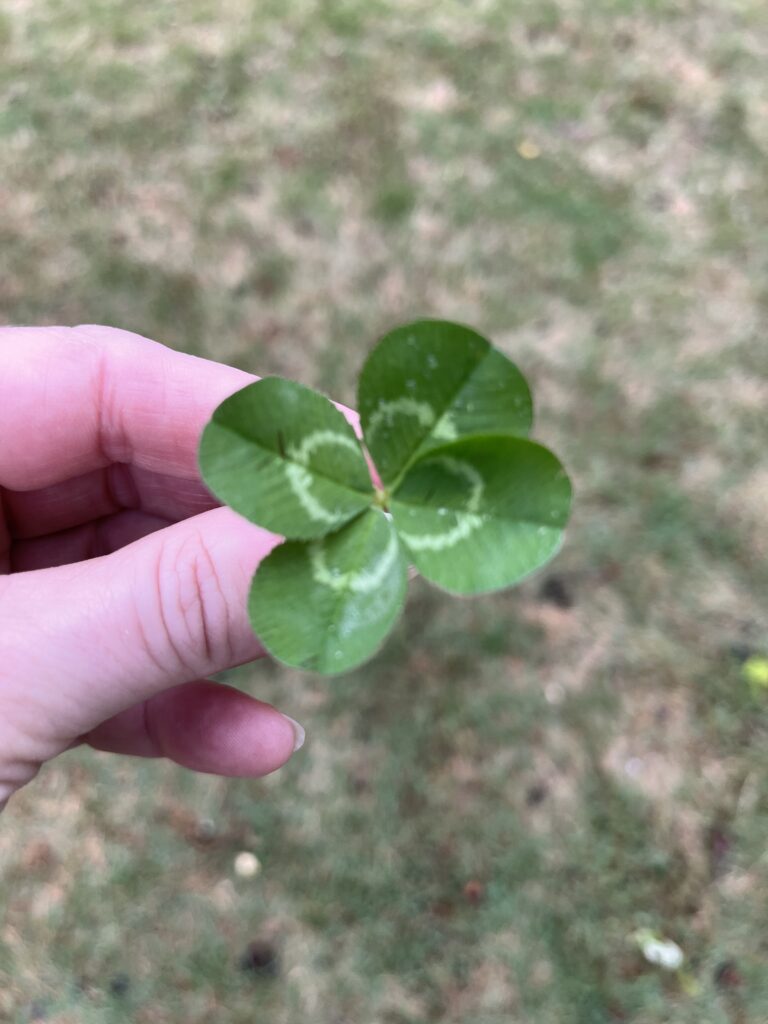 Legend says Patrick used the three leaves of shamrocks to illustrate the Trinity. He is also credited for driving out all of the snakes in Ireland (a magical feat) since snakes symbolize the devil and evil. It is true that Ireland is snake-free, but that is probably because they never made it to Ireland in the first place. Patrick did, however, drive the "snakes†of paganism out of Ireland, converting the people to Catholicism.
While Patrick preached, he also taught the people how to read and write. This made many people angry as Patrick led them away from worshiping idols and turning them to worshiping God. Even so, he persevered on his courageous crusade knowing that he could be killed or enslaved again at any time. He preached until his death on March 17.
Patrick was proclaimed the patron saint of Ireland by popular acclaim. No formal canonization was performed due to the era in which he lived. Many monasteries, churches, and schools were established because of the efforts of St. Patrick, who is seen as the model for Celtic Christians. Some view St. Patrick's life and ministry as similar to Christ's.
Today St. Patrick's Day is celebrated with green adornments, shamrocks, feasts, and religious services. The day commemorates the arrival of Christianity in Ireland as well as the heritage and culture of the country in general. Through the years, Irish immigrants have made it into more of a secular holiday with parades, parties, and green beer. Â
Not in the Bible
As I read and wrote about this Irish saint, I could not help but compare some of Patrick's life experiences with those recorded in the Bible. Did you recognize such characters as Moses (shepherd), Abraham (following a dream and relocating from one place to another), and Paul (bold preaching under persecution)? May St. Patrick inspire you to stand firm in Christ and tell others of salvation through Jesus.
Much of the story is paraphrased from the Voice of the Martyrs courageous book series for children, specifically Patrick: God's Courageous Captive.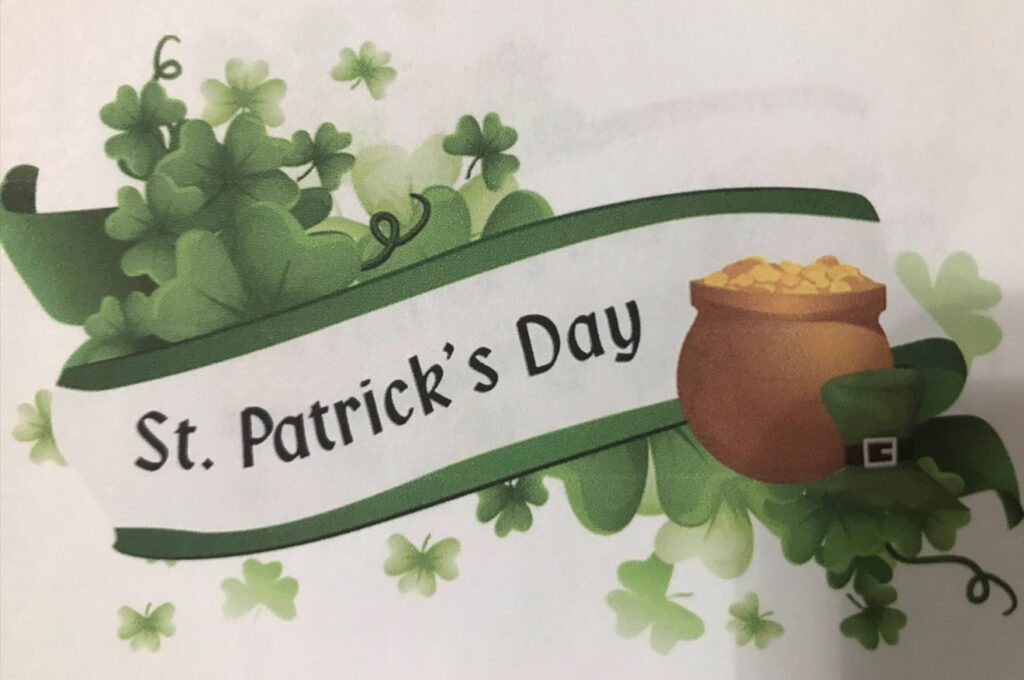 Ewe R Blessed Ministries / Karen O. Allen