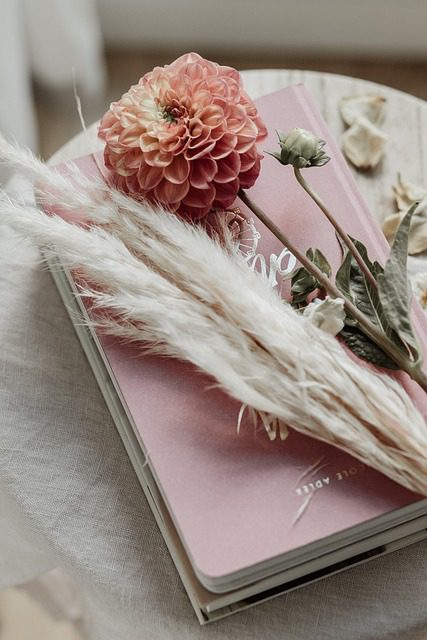 Blessings from the Story Shack (by guest Valerie Fraser Luesse)
You might think it's strange to call a building a blessing, but that's exactly what my little "Story Shack" has been. I didn't come by it easily.
Back in 2010, I left my longtime job at Southern Living magazine to freelance for a while. I was also working on early drafts of my first novel, Missing Isaac (Revell 2018). As I unloaded my two boxes of career memorabilia from the magazine, it dawned on me that I had no place to work at home. I tried commandeering my husband's office. That didn't go well. Turns out, Dave needs space, too. (Who knew?) I tried taking my laptop to quiet spots outside. But it gets hot in Alabama. We looked at prefab buildings from Lowe's and Home Depot. They didn't work for me. I thought about building an actual shed to write in. Dave reminded me of the aforementioned heat.
Finally, on a trip to the Mississippi coast, we were driving through Bay St. Louis when I spotted it—a Gulf Coast cottage with a steep roof, a front porch, and gingerbread trim. "That's it! Right there!" I shouted. Dave pulled over, and I bailed out to take a few pictures with my phone, hoping the owners wouldn't come out and chase us away.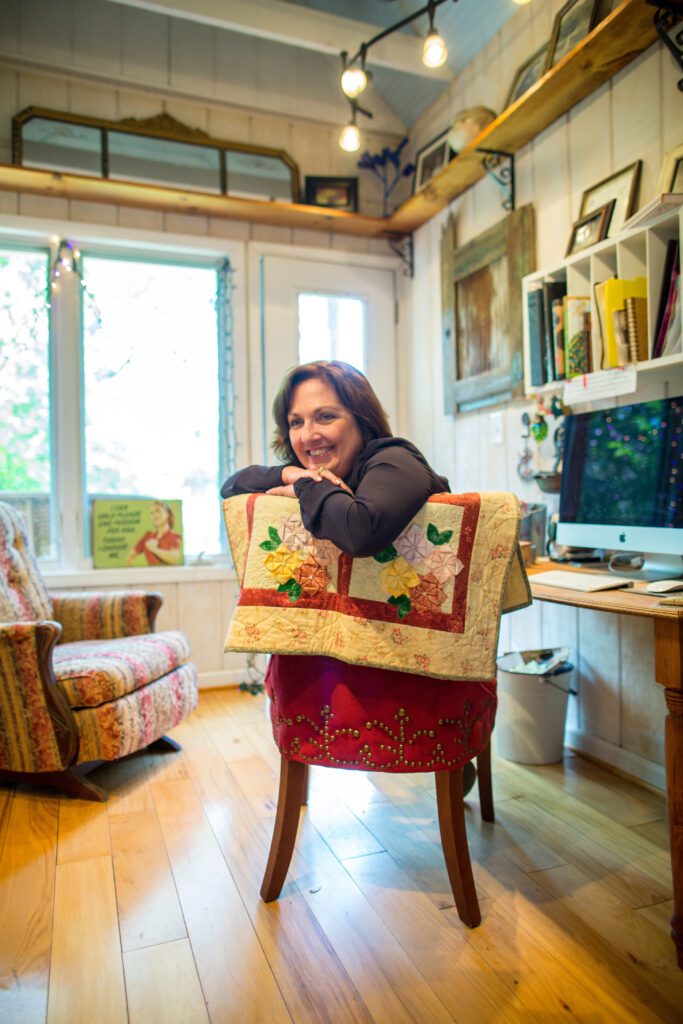 Once we got back to Birmingham, Dave drew up a plan for a miniature version of the cottage and called a carpenter friend of ours to see if he could take on the job. Construction soon began on the Story Shack, which now sits at the end of our house, tucked into some trees and overgrown shrubbery that the birds love.
Sometimes you don't realize how much you've been needing something until you finally have it. What had been missing for me since leaving Southern Living, wasn't just a quiet workspace. I also needed a place to find myself as a writer, on my own and without that comfortable attachment to the magazine where I had "grown up," professionally. For that, I needed to surround myself with inspiration, which involved a whole lot more than a computer, printer, and dictionary.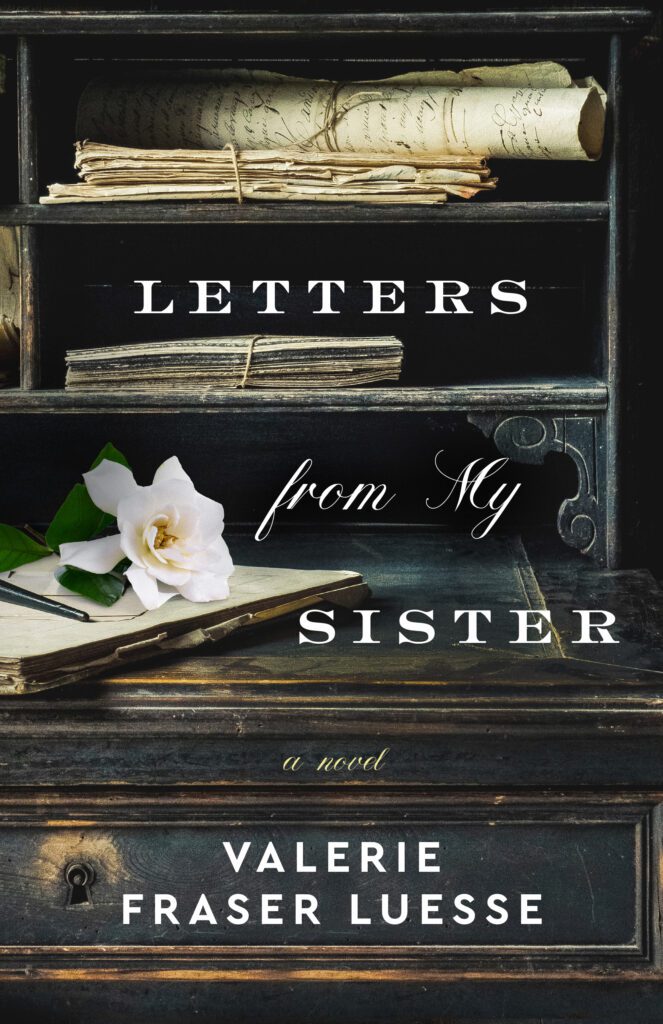 Display shelves were mounted up high, all the way around the interior walls, so I'd have a place for framed photographs and collectibles that mean something to me—everything from a miniature bottle tree to my grandmother's mirror and some enamelware that reminds me of my Aunt Mac. Windchimes from a dear friend's coastal gallery hang in the front window, which is framed by Christmas lights year-round because, well, they make me happy. Dave created some special pieces out of wood and tin that were salvaged from the farmhouse where I grew up. They remind me of my childhood and of my earliest introduction to storytelling, through my extended family. Hanging from the front doorknob is a peacock ornament, a reminder of one of the sharpest, most creative women I ever knew, who raised these colorful birds on her farm in Talladega County, Alabama. Next to my computer is a Patsy Cline ornament, given to me by the writer friend who edited my early drafts of Missing Isaac (which has a character who loves Patsy).
Eventually, I returned to Southern Living, but because of the pandemic, I spent my final years there working from the Shack. So far, I've written five novels there—Letters from My Sister was just released in August—and I'm working on a sixth. Meanwhile, the Shack has become so much more than an office or even a creative space. It is a welcome and much-needed sanctuary when I'm feeling overwhelmed and just need some quiet time to "sort myself out," as my English friend Fiona says. It's where most of my prayer life happens, in the wee hours of the morning, with the front door open so I can hear the birds waking up, look out at the dark sky, and "be still and know."
Stillness. Peace. Quiet Reflection. All wonderful blessings, gratefully received, in a tiny little cottage where stories happen.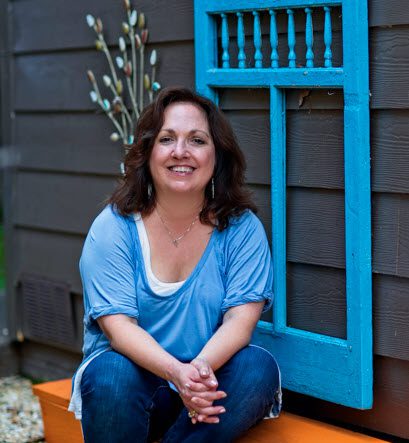 Valerie Fraser Luesse is the author of five novels set in the South: Christy Award winner Missing Isaac (2018), Almost Home (2019), The Key to Everything (2020), Under the Bayou Moon (August 2021), and Letters from My Sister (2023), published by Revell Books. An award-winning magazine writer, Luesse is known for her feature stories and essays in Southern Living. Her editorial section on the recovering Gulf Coast after Hurricane Katrina, photographed by Mark Sandlin, won the 2009 Travel Writer of the Year award from the Southeast Tourism Society. Luesse earned her bachelor's and master's degrees in English from Auburn University and Baylor University, respectively. She is a native of Harpersville, Alabama, and lives in Birmingham, where she creates Southern fiction from her Story Shack studio, often accompanied by a ginger cat named Cheeto.
Ewe R Blessed Ministries / Karen O. Allen