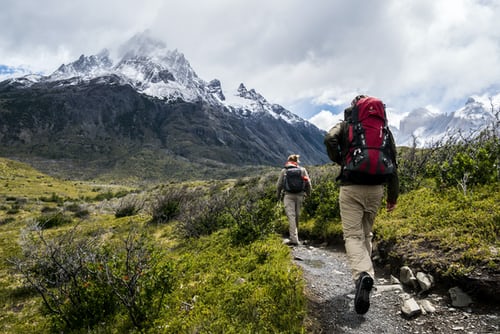 I love the outdoors. My husband loves it more. He prefers to get his exercise from outside activity – mowing the grass, working in the yard, creating outside projects to do. He is not a gym kind of guy at all. Never has been. His favorite form of exercise is hiking. He enjoys taking the dogs with him at least once every weekend to go hiking at the nearby state park where we live. He may go up to three times in one weekend depending on the weather. The dogs have been conditioned to know when Parky is getting ready to go. They watch his every movement. When the boots come out, that's their cue to start barking.
Hiking the Appalachian Trail
A friend came over one night to ask Parky about the type of backpack he should purchase. He knew Parky had hiked the trails in Philmont, New Mexico when he served as an assistant Scout leader. For those who may not know – Philmont is a Boy Scout Ranch covering 140,000 acres in the Rocky Mountains. The land was donated by an oil tycoon and given to the Boy Scouts of America to manage. It is the largest youth camp in the world. Parky had the opportunity to go on two occasions enabling him to check it off on his bucket list.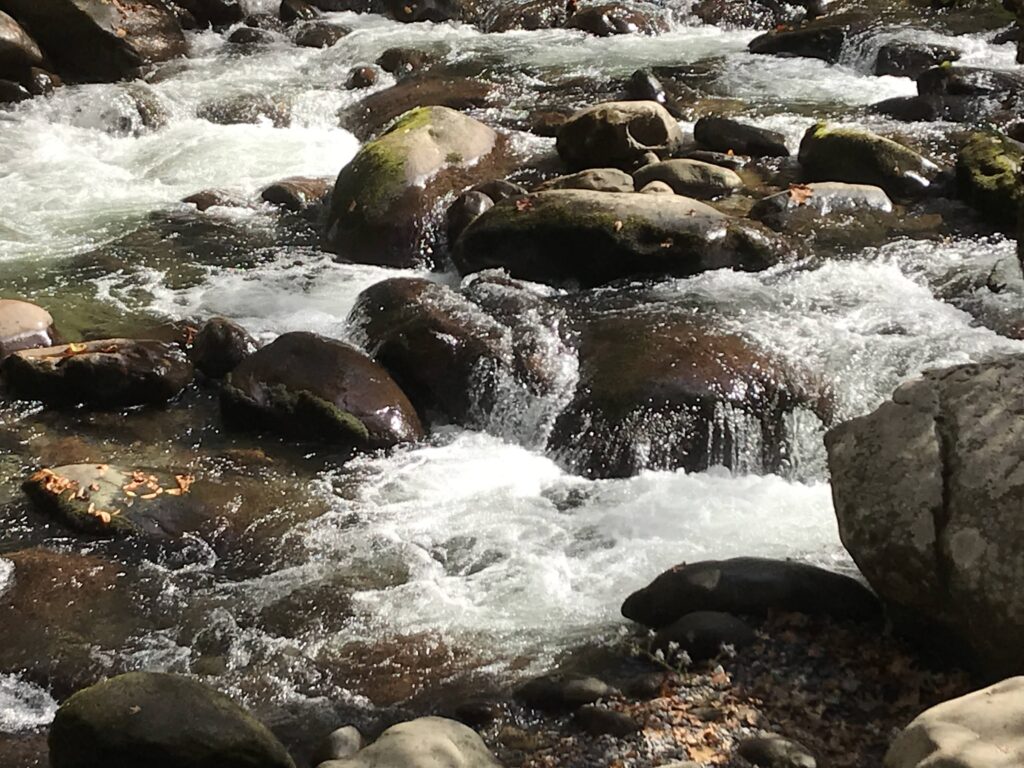 Our friend, Russell, was planning to hike the Appalachian Trail in its totality. He had been preparing for months. Upon hearing of his lofty goals, I decided he needed something to guide him into a worshipful experience while on the trail. After all, he would be deep into God's country experiencing nature in a personal way. I imagined him looking out over mountains and valleys, fording creeks and river beds, and viewing wildlife up close and from afar. I wanted to offer him something original, not just a paperback devotional book (which he couldn't carry anyway). I also wanted to give him something musical as he is an incredible pianist. He can play pieces by ear adding variations and modulations as he goes. Russell has a deep respect for music but an even deeper sense of humility. I used to take great joy in attempting to force him out of his inward self to join the world of reality. It never worked!
Parky and I met Russell through church. He was our organist at the time. I always got a kick out of his "off the cuff†preludes. He often didn't bother using music. Okay, yes, I envy his talent. Forgive me, Lord.
A Meditative Prayer
Knowing what I knew about Russell, I picked up a pen and a hymnal and began to write. What I ended up with was a musical blessing of praise that could be prayed while on his long journey. I used a collection of hymn titles and the first lines to selected hymns. Many of them are familiar to me but some of them are not. Below is my prayer.
Dear Lord and Father of mankind,
I have come from the darkness to Turn my eyes upon Jesus.
I need Thee every hour. Lord, here am I. Here I am to worship.
I come with joy In the bleak midwinter.
Shout to the Lord, O praise Him.
How majestic is your name, God of creation, all powerful.
How great is our God, He is exalted.
We are travelers on a journey (I'm) Pressing on the upward way.
Guide my feet, Day by Day, Step by Step.
Abide with me Like a river glorious.
Breathe on me Softly and tenderly.
Be still, my soul. Still, still, still.
How wide the love of Christ, How great Thou art.
I'll praise my Maker
In the lightening flash across the sky.
In the morning when I rise, I thank you, Lord.
O Heavenly sunlight,
God of dawn, each day renewal.
Blessed be the name,
Hallelujah! Let all creation stand and sing.
Fill the earth with music, Joy to the world.
Give to the winds your fears and Lean on the everlasting arms.
In Christ there is no east or west.
Christ be my leader,
He leadeth me! Oh blessed tho't (my favorite hymn).
All the way my Savior leads me.
Footprints of Jesus that make the pathway glow.
Wherever he leads I'll go.
Go, tell it on the mountain: All hail the pow'r of Jesus name.
Go out with joy as if On eagle's wings
God be with you
Go now in peace.
Did you recognize some of the hymns? Did you linger a bit to sing a few? It probably helped if you were a Southern Baptist.
As an update, Russell went on his hiking trip but was forced to stop approximately two months into the journey with a foot injury. He plans to finish what he started one day, but I'll not be writing another musical prayer for him to take along.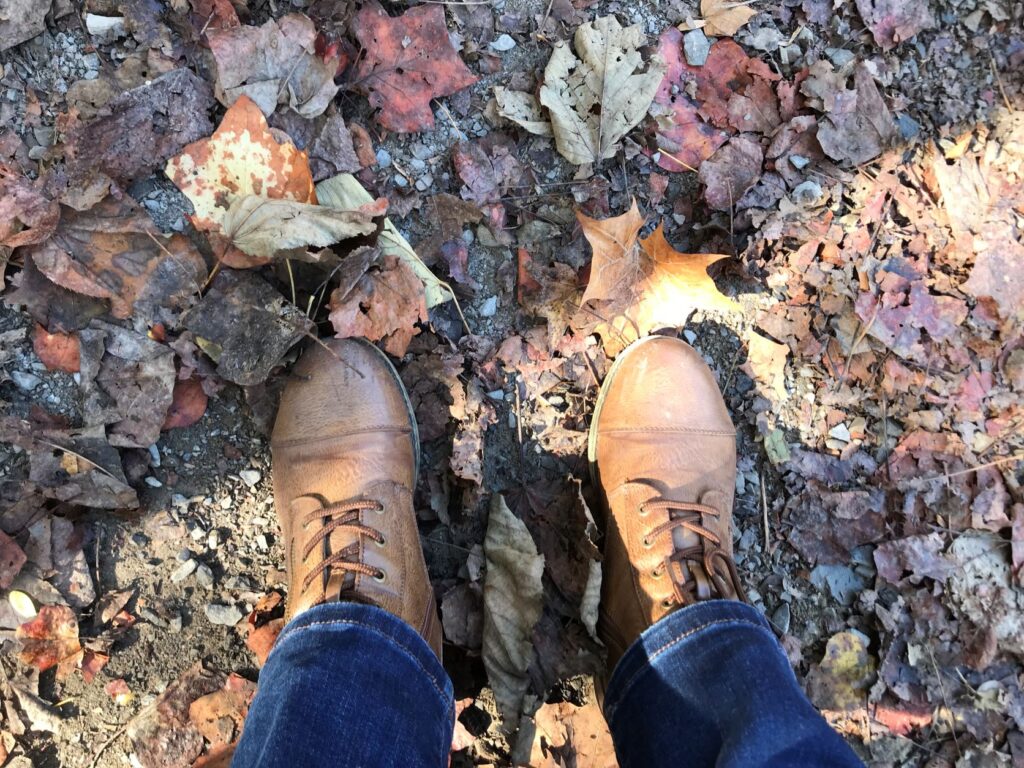 Ewe R Blessed Ministries / Karen O. Allen